I styled this jacket from the vintage prêt-a-porter jacket from the late 1970's. It has a boxy fit, similar to your favorite cardigan sweater.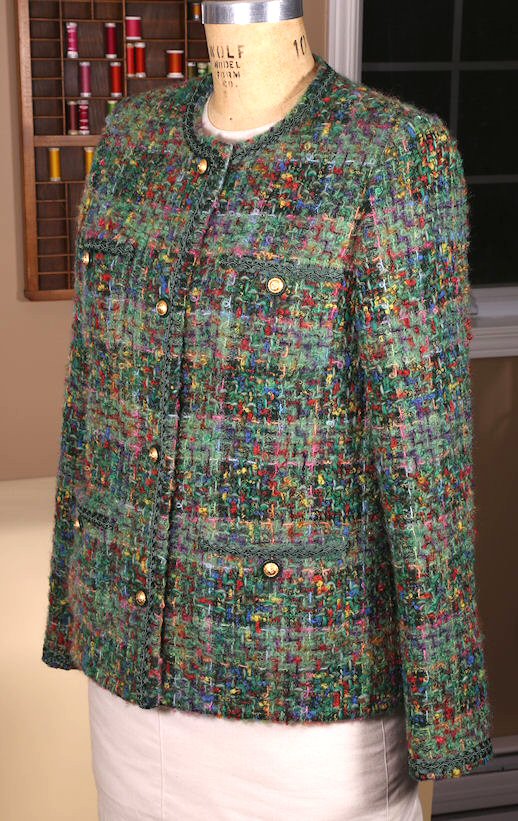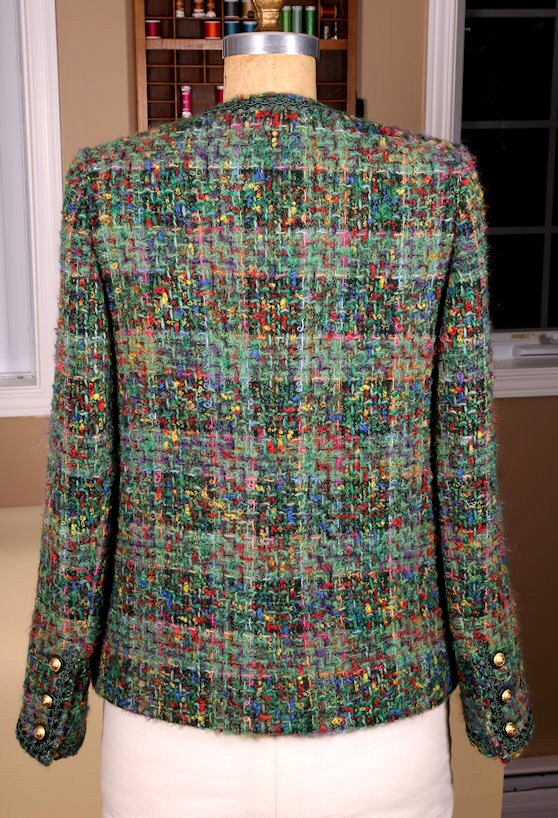 It has a one-piece sleeve, which I shaped with steam once the back seam of the sleeve was sewn. I added a 5" vent to the sleeve. There is a small 1/4" shoulder pad in the garment. I made fourteen hand-worked buttonholes: four down center front, one on each of the pockets and three on each sleeve.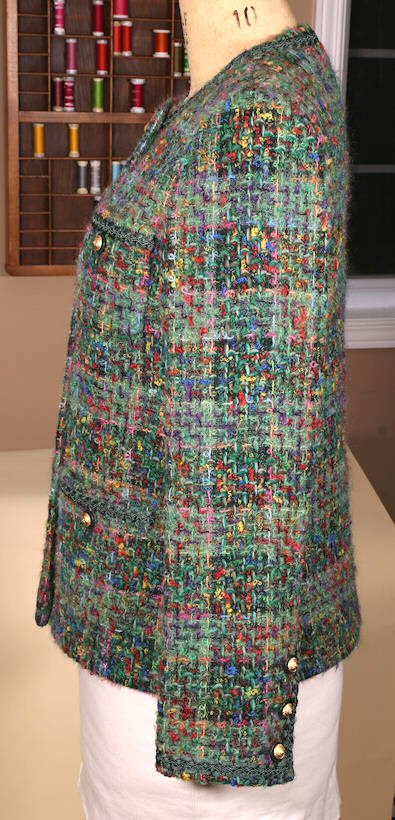 The front and pocket buttonholes are finished with Spanish snap buttonholes. The sleeve buttonholes are stitched through to the lining. The buttons are made from gold brass buttons with a flower motif sitting on top of a leather disc. The braid is hand sewn to the front, neck, pocket, sleeve hem and vent edges.
The fabric is a wool/mohair blend purchased several years ago from Hardy Amies of Savile Row, London, England. The jacket is lined with silk charmeuse. The pockets are backed with lightweight hair canvas . I have put bias lightweight hair canvas in the hems of the sleeves and body of the garment. I put a lengthwise strip of lightweight hair canvas down the center front for the buttons and buttonholes.
The garment is lined to the edge. The lining is finished by hand using a fell stitch. The front, neck and sleeve lining edges are pick-stitched to hold it in place.
The sleeves have been matched to the body of the garment both horizontally and vertically. The darker green plaid flows evenly around the body.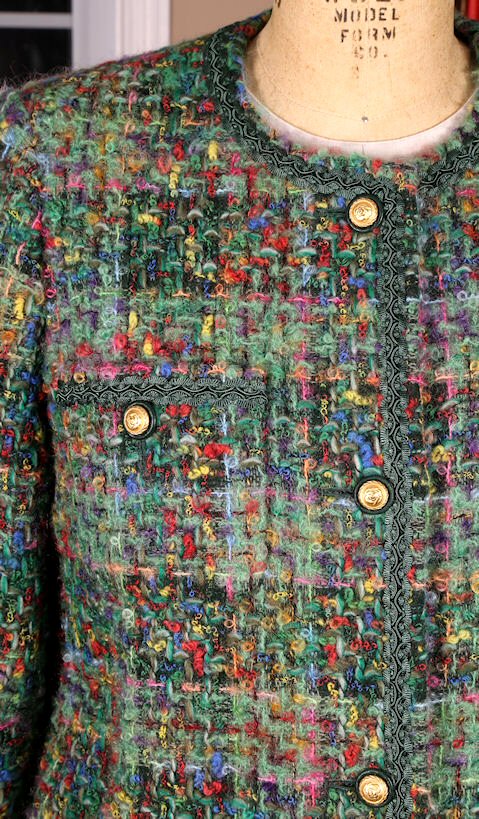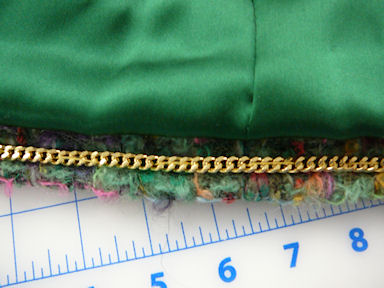 A gold chain weight is hand sewn to the hem allowance.