Seaming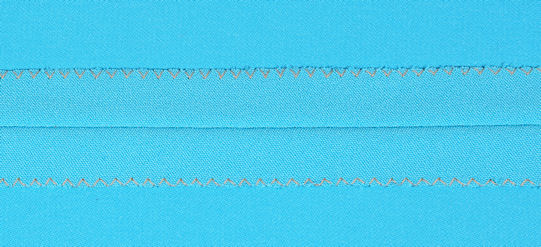 Zig Zag seam finish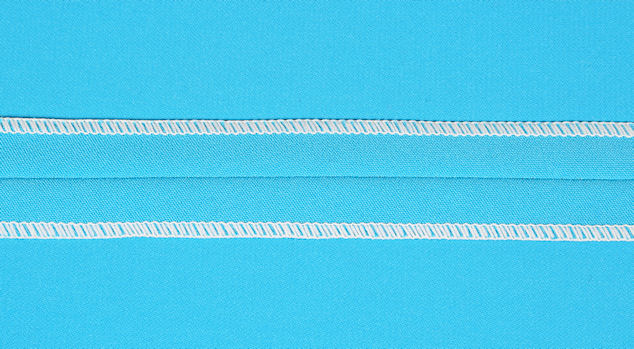 3 thread serge seam finish
Although Matte Hybrid does not ravel badly, it is best to finish all edges first before constructing the garment. Finishing edges separately rather than pressing seams to one side and finishing two layers together, will give a softer edge. Finishing two layers together results in ripples when one layer stretches more than the other. It also creates a thicker edge, which may show through as a ridge on the right side of the garment.
Alternatively edges can be serged using a 3 thread serge. Press pieces flat once the edges have been finished.
A straight stitch length of 2.5mm can be used to seam the garment together. On crosswise seams where the fabric has the most amount of stretch, gently push the fabric into the feed dogs as it enters the machine. Do not pull back on the fabric, which will only stretch the seam out and make it ripple. Pressing seams flat after stitching will remove any rippling that does occur.
To finish the edges on a sewing machine, try using a zig zag set at a stitch width of 4mm and a stitch length of 2mm to overcast the edge. The right hand swing of the zig zag should stitch over the edge of the fabric into nothing.
Pressing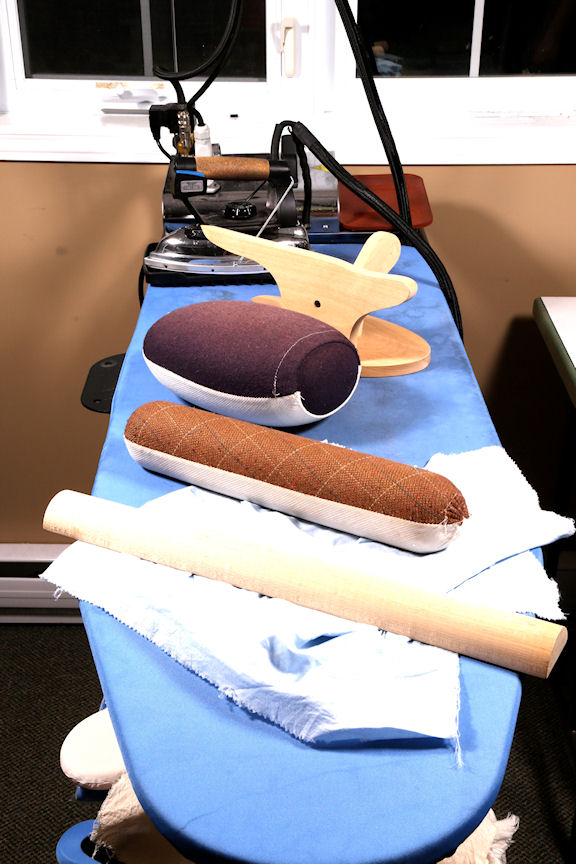 Pressing equipment from front:
press cloth, wooden seam stick,
seam roll, tailor's ham,
wooden point presser, steam iron
Professional pressing techniques are extremely important when working with polyester fabric. It is easiest to obtain good results with the right equipment. A seam roll, tailor's ham, wooden seam stick, point presser and a pressing cloth should be on hand. Use the press cloth for any pressing that is done on the right side of the fabric to prevent shine.
After stitching, press seams flat first to set the stitching. Press open over a seam roll. The seam roll prevents a ridge from showing through on the right side of the fabric. If you cannot obtain a nice flat seam using a seam roll, try using a wooden seam stick. Finally place the garment right side up over the seam roll or seam stick, cover with a press cloth and give it a top pressing. This technique should result in sharp, smooth seams.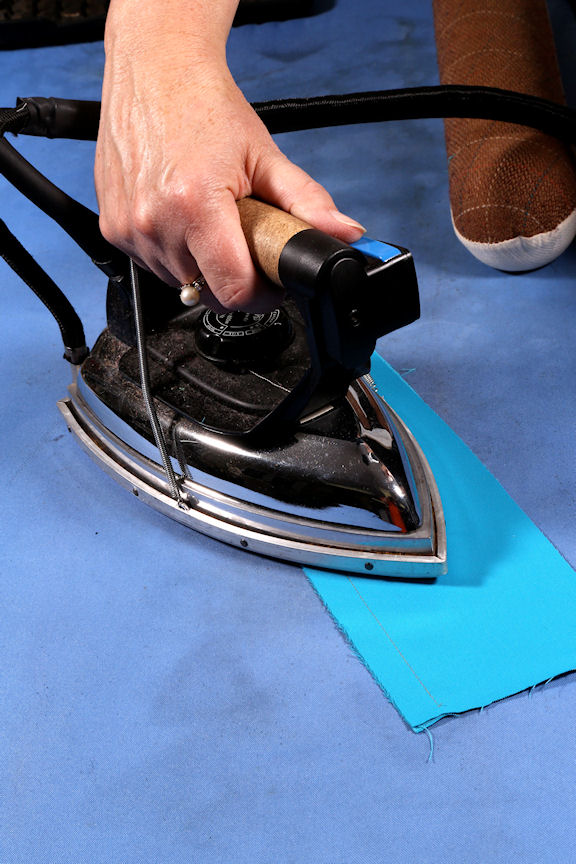 Press seams flat,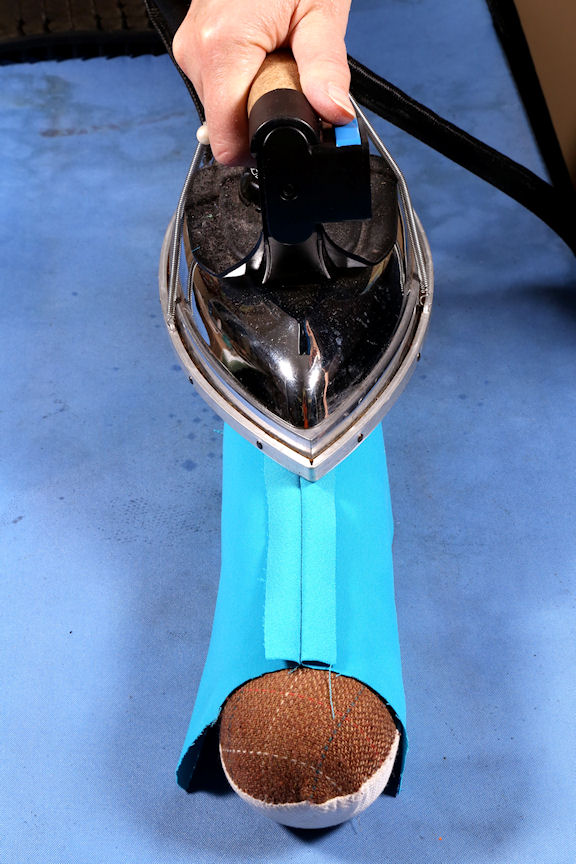 then open,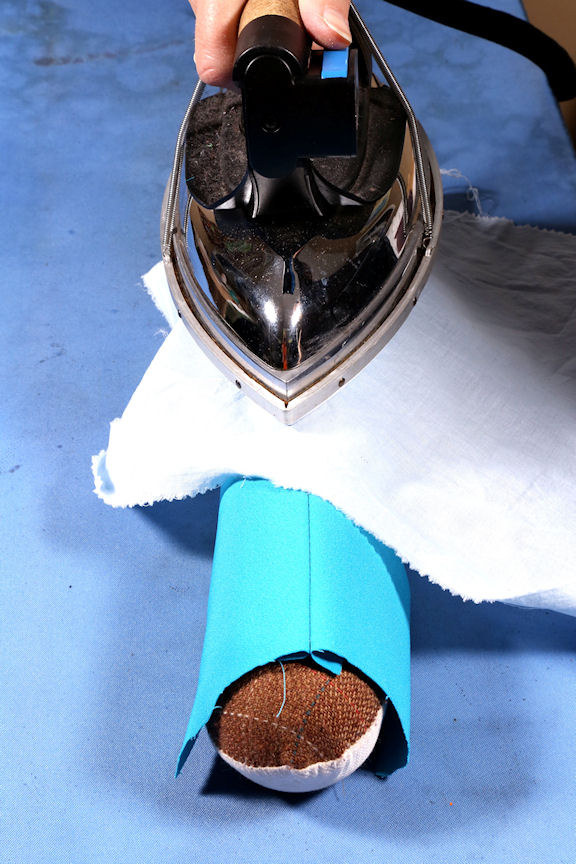 then top press
with a press cloth
To obtain sharp edges along collars, cuffs and facings use a point presser. Sew the layers together. Press the stitching flat. Using a point presser, press the seam open. By pressing the seam open first it is easier to fold an edge along a seam line without having to wiggle the seam out to find the edge. Finish by pressing the edge flat.
IMPORTANT NOTE: Matte Hybrid will tolerate a medium 250℉ temperature iron and steam. If your iron is too hot it may melt the fiber so be sure to try a test sample first.
Copyright (c) 2018 by EmmaOneSock