Hems
Cut interfacing the width of the hem allowance plus 1/2". Pink one edge. Fuse the interfacing to the hem allowance. Fuse the interfacing to the hem allowance. The pinked edge will sit into the garment giving a soft roll to the hem. Finish the edge of the hem allowance with zig zag or serge. Topstitch the hem to hold in place.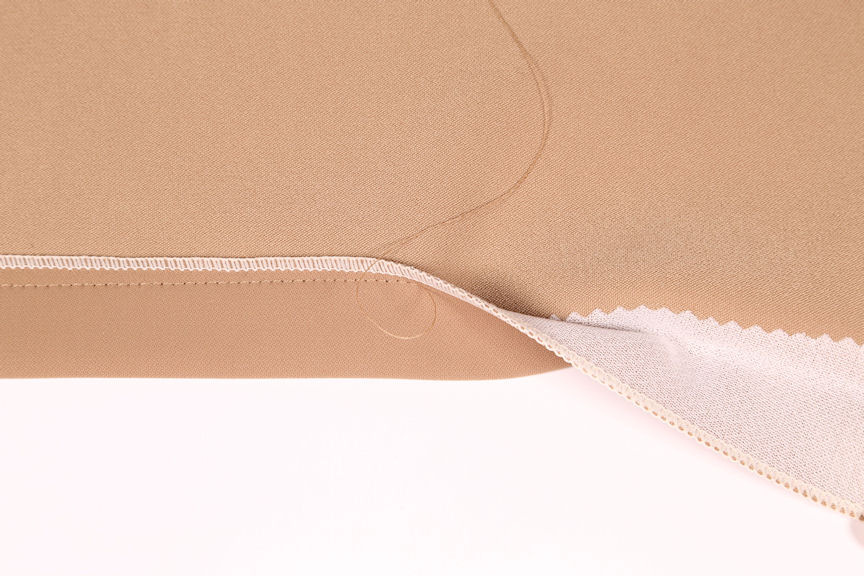 Interfaced hem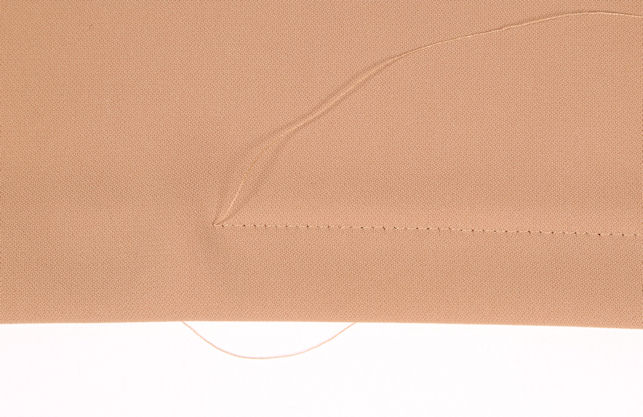 Topstitched hem
For a less noticeable hem try this technique using a blindstitching foot. The blindstitching foot looks similar to the edgestitching foot but the blade of the blindstitching foot extends through the needle opening. When the machine does a zig zag over the blade it creates some slack in the stitch, which prevents it from pulling on the fabric. Fold the fabric as shown with the hem allowance folded under against the feed dogs. The garment folds back on itself towards the left. The fold of the garment should be aligned with the finished edge of the hem.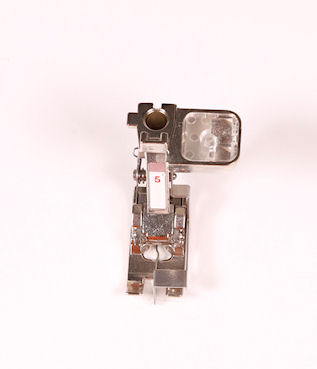 Blindstitching foot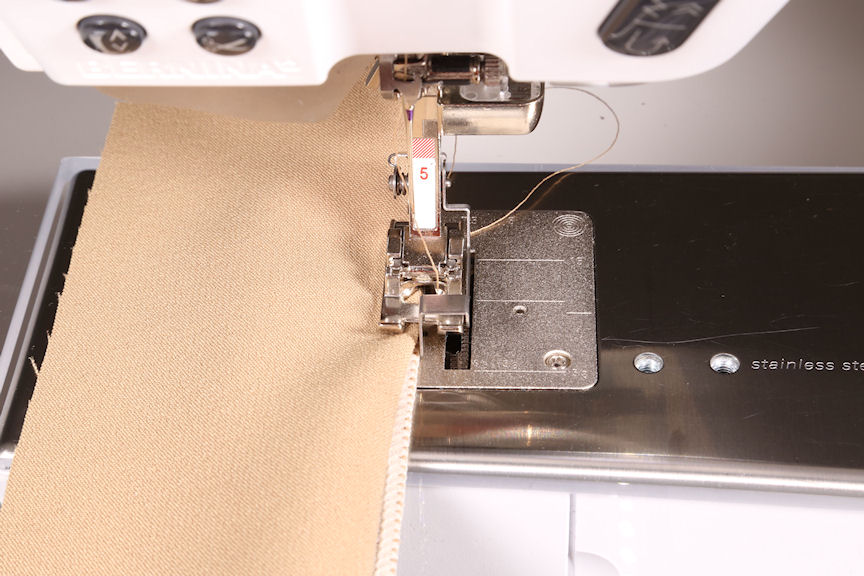 Folding a blind hem. The hem allowance
is sitting against the feed dogs.
Garment is on top folded towards the left.
Fold is aligned with edge of hem allowance
Use a machine blindstitch with a stitch length of 4.5mm and a stitch width of 4mm. These settings will vary depending on your foot and the thickness of the fabric. As the machine does it's straight stitch portion of the blindstitch it will not be stitching into any fabric, it will be stitching into air. It will then do one zig zag stitch. The width of the zig zag should be adjusted so that it picks up the smallest amount of fabric from the garment. If the zig zag is too wide it will be visible on the right side of the garment. Try experimenting with invisible thread. The end result of this technique will resemble a hand picked hem.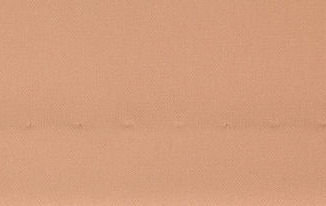 Right side of blind hem shows marks
similar to hand picked hem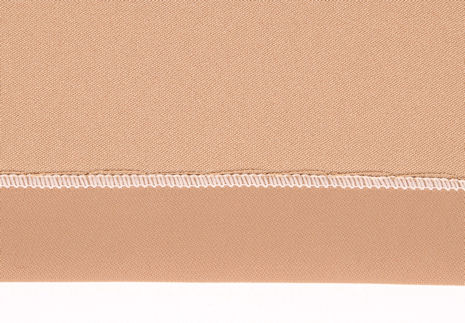 Inside of blind hem. Thread floats
just above serged finish.
To finish a hem by hand, which is another suitable treatment for dressier Matte Hybrid garments refer to the instructions and photos here.
Copyright (c) 2018 by EmmaOneSock