Introduction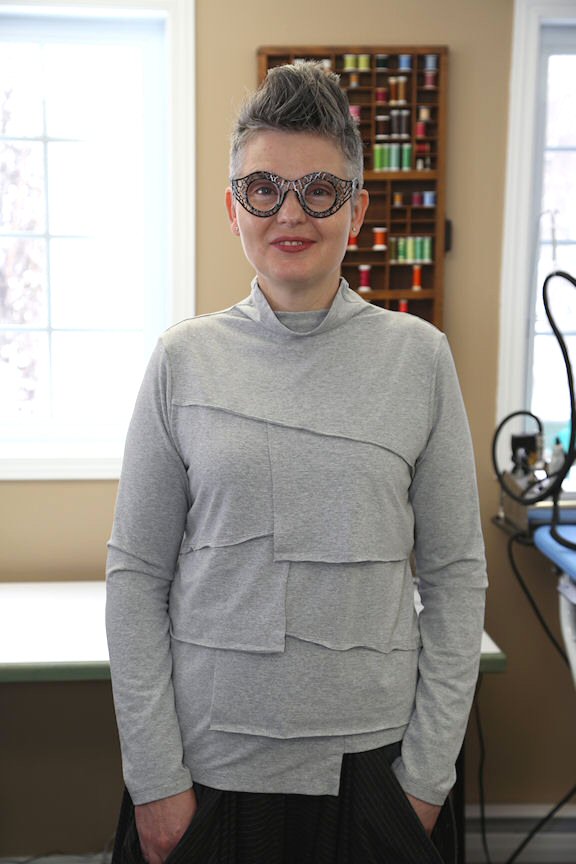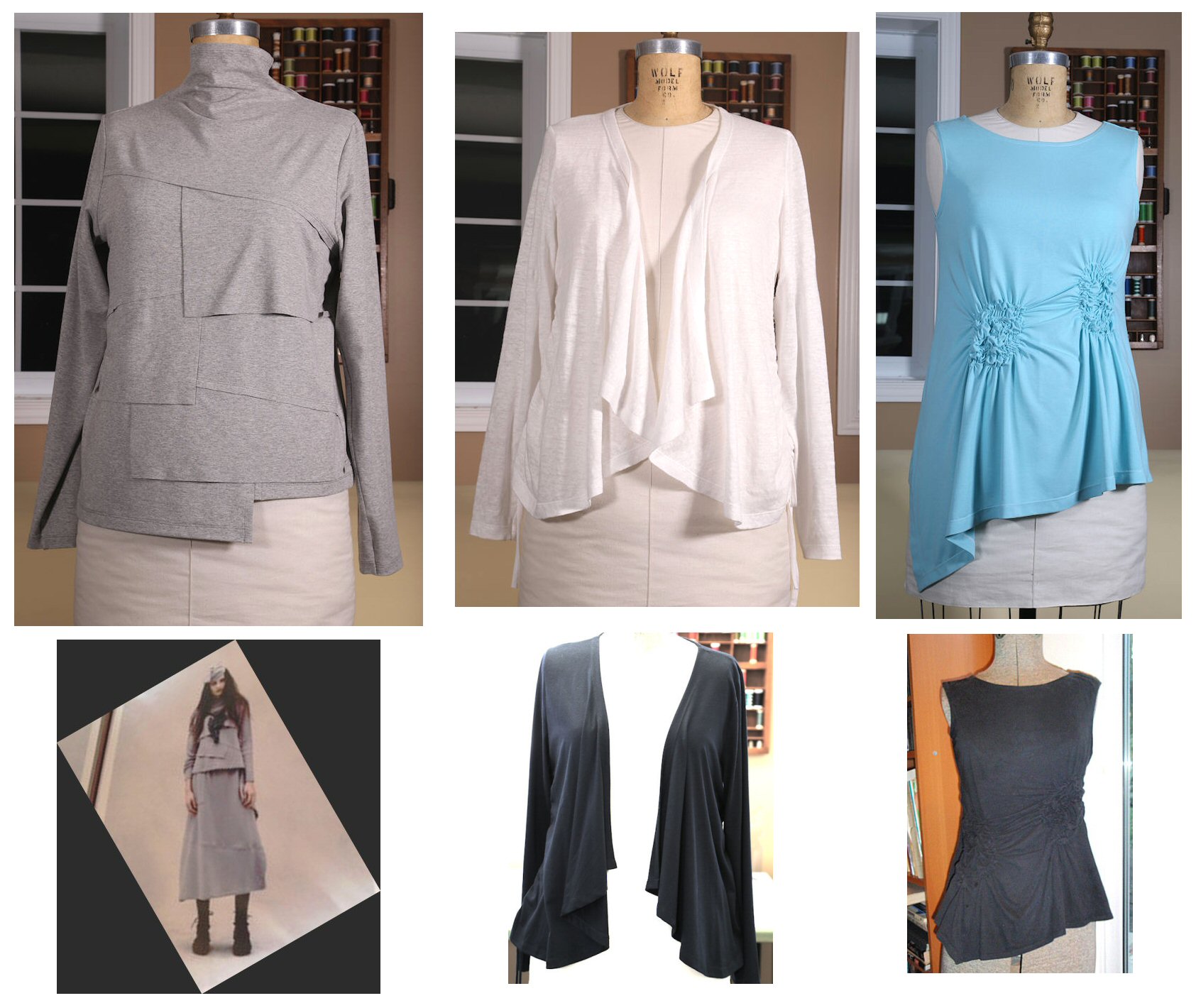 Do you own a lightweight jersey garment that you absolutely love and wish you could duplicate? Using your closet or ready-to-wear as inspiration, learn how to develop patterns for your favorite jersey garments from a Basic Tee pattern. In this tutorial, I will take you through the process of recreating three unique ready-to-wear designs, and you'll see just how easy it is to figure out the patterns for some of your own well-worn favorites. We'll also review some great sewing and finishing techniques to help your creations look like high end originals.
Matching your design to the right fabric
Lightweight jersey fabrics are perfect for soft and easy styles with details like gathering, layering and draping. Lightweight jerseys can be used for tees, cardigans, tunics and dresses, and can be worn all year round. With the addition of spandex some lightweight jerseys are quite stretchy and could also work well in close fitting designs that can be used as layering pieces.
Copyright (c) 2018 by EmmaOneSock