Kathryn's Garments
Silk Chiffon Blouse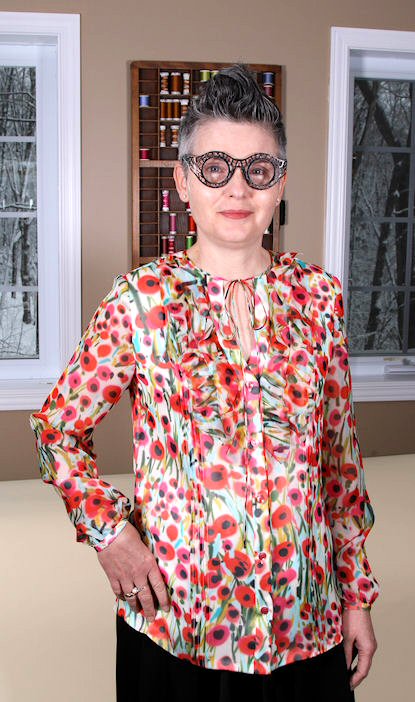 I chose V8857 to make a silk chiffon blouse. The front ruffles, tucks, rouleau ties, gathered sleeves and narrow cuffs were all perfect details to highlight the beauty of the printed silk chiffon. I used silk charmeuse in a cream colour to underline the body of the blouse. The charmeuse is soft and luxurious to wear. It maintains the softness of the garment and provides a modesty layer for the body of the garment.
Although the fabric did not require matching I did try to avoid placing a flower on the bust point. I sewed the tucks in the chiffon layer only, attached the ruffles and then added the silk charmeuse lining before sewing the darts and seams. By treating the lining and fabric as one, the seams on the body of the garment do not show. I was able to hem the garment by picking up a thread of the lining. The hand stitching did not show through to the right side of the fabric.
I used narrow 1/4" french seams to join the shoulder and side seams. I made very narrow 3/16" french seams in the underarm seams of the sleeves.
Instead of the bias bands on the cuff of the sleeves that the pattern called for, I made narrow 1/2" cuffs cut on the straight grain of the fabric. I made the bias binding around the neckline a scant 1/8", instead of the 1/4" called for, to match the narrow rouleau ties.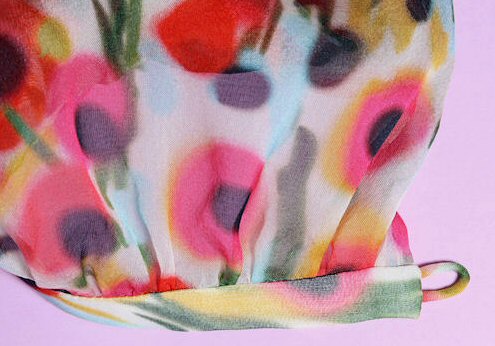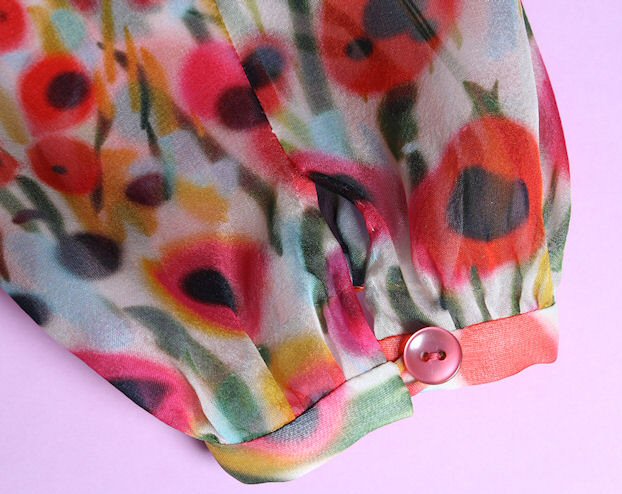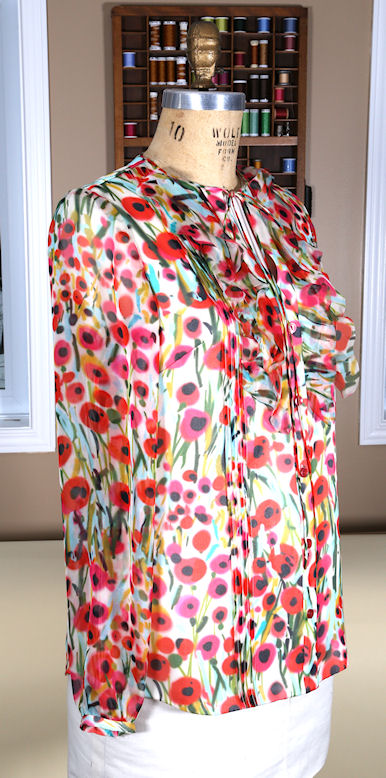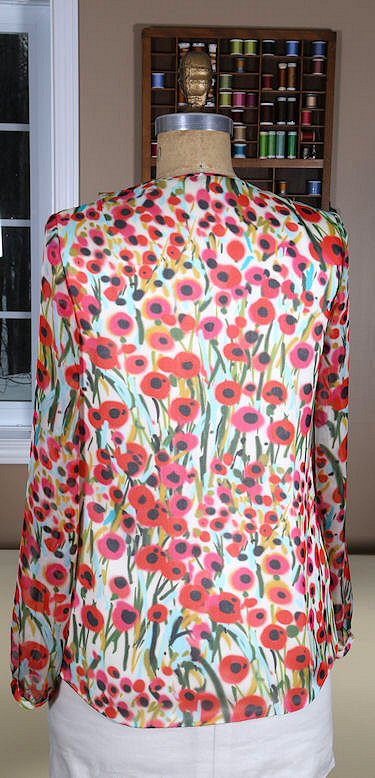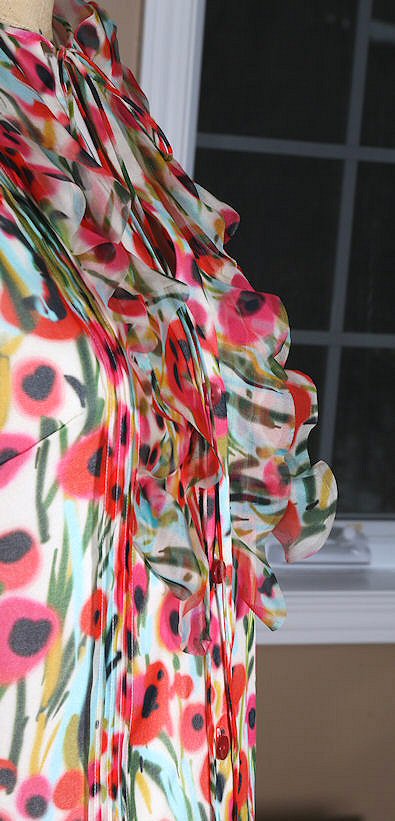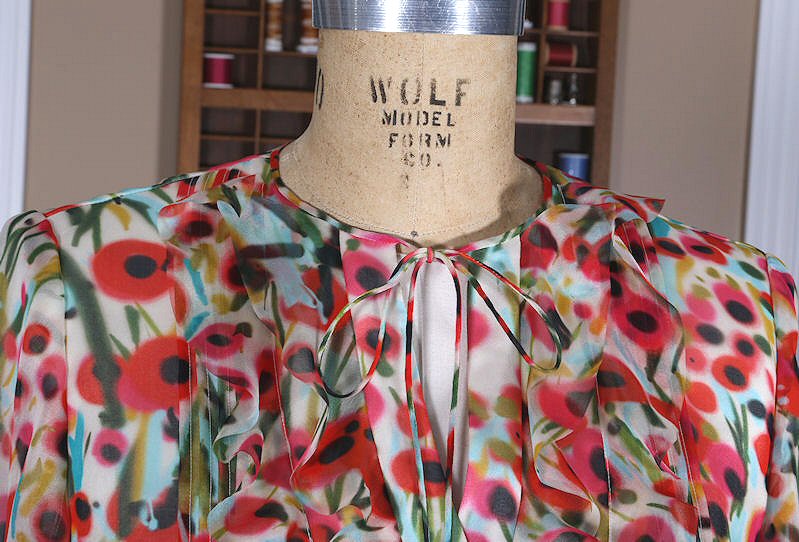 Silk Scarf
I fell in love with this fuschia/blue rain wall printed chiffon, a wonderful print that coordinates with a lot of my wardrobe. Making a scarf is a great way to make use of any sheer silk prints in your stash! I like to purchase 1 1/2 yards, which gives me enough fabric to make a very large square scarf. The silk chiffon is light enough that I can roll it up and tie it into a neck scarf to wear with a coat or fold it on the diagonal to use on its own as a shawl. It folds up to a very small square, making it perfect for travel. Finishing the edges of the scarf is quick and easy using the technique outlined in the article. In no time, you will have your own designer original 100% silk scarf for a fraction of the cost of silk scarves found in RTW.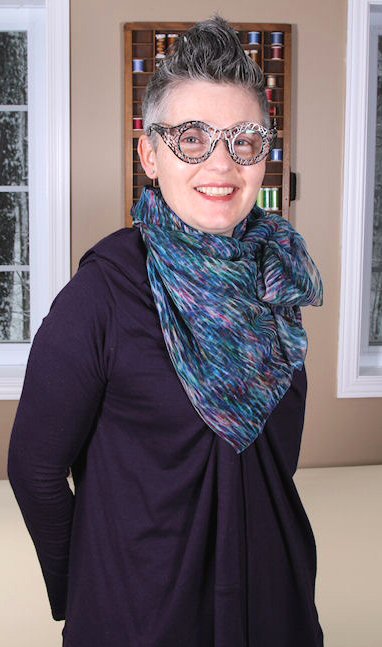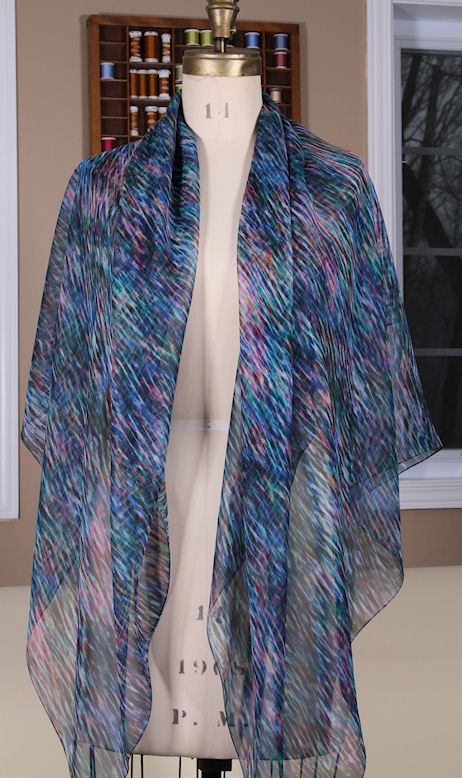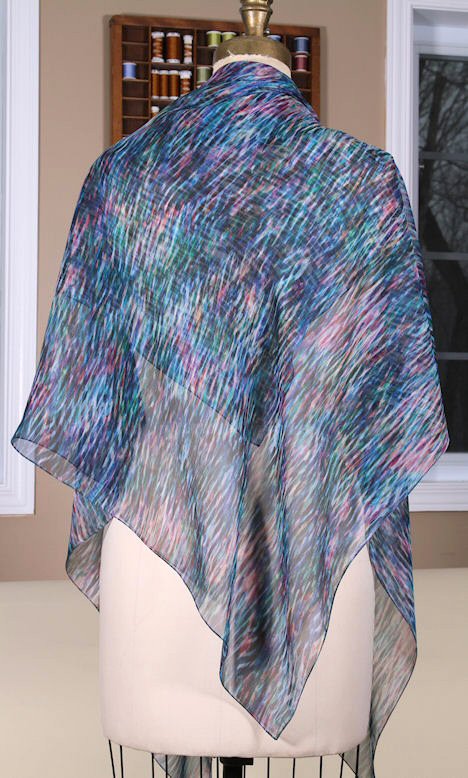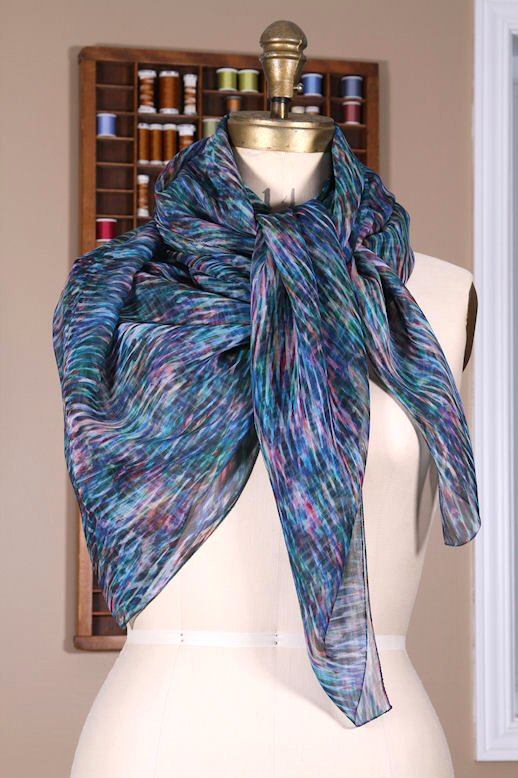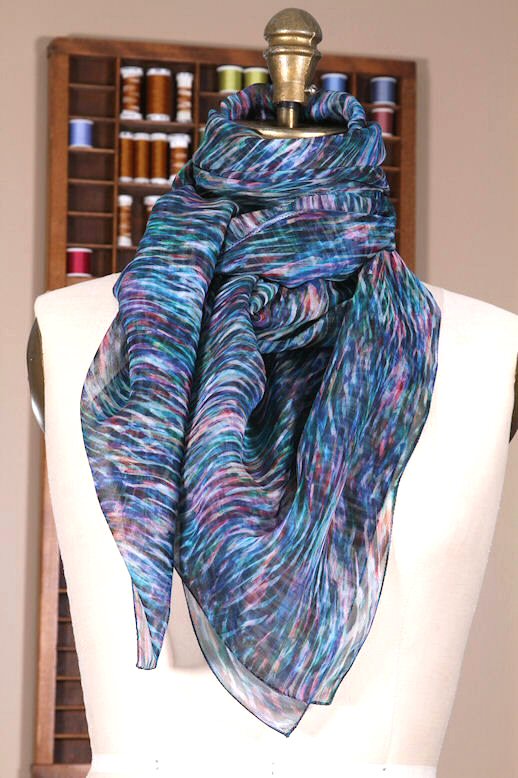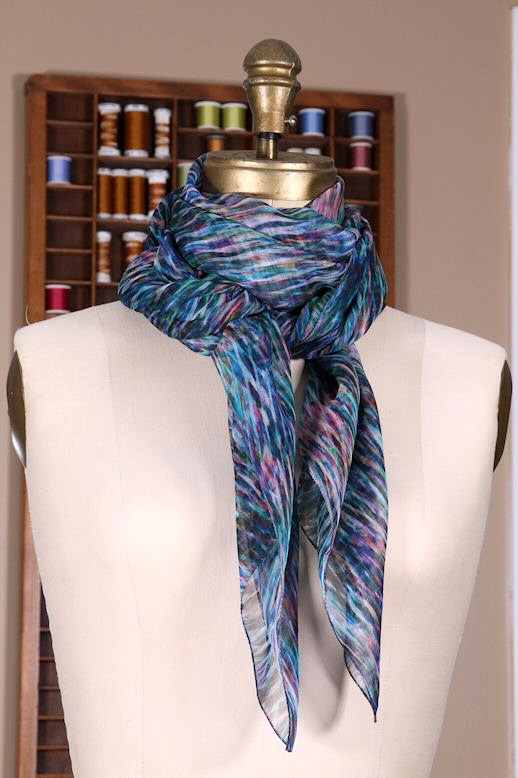 Copyright (c) 2018 by EmmaOneSock