Needles and Thread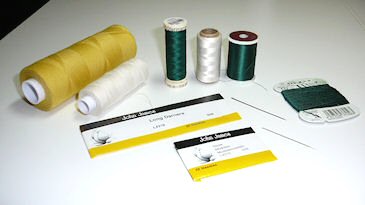 Needles & thread
All purpose 100% polyester thread is suitable for machine stitching. A sharp microtex needle 130/705 HM in size 70 is suitable for sewing brocade fabrics. A fine Universal 130/705 H size 60 needle and Tire 100% silk 50 weight machine thread is best for sewing silk linings. For very fine invisible hand sewing, 100% silk 100 weight thread works very well, and for basting by hand, 100% cotton basting thread is a great choice.
For pinning, I like to use very fine silk pins, which do not damage the fabric. My favorites are .5mm in diameter. If the fabric is thick I use the same diameter in a quilter's length pin.
For thread and needle suppliers click here.
Sewing Machine Set Up
If your machine comes with a clear sewing machine foot, it will enable you to see the fabric as you are stitching. A built in dual feed foot or an accessory walking foot is ideal for matching fabrics and dealing with bulk. If the texture of the fabric is being flattened by the presser foot, try reducing the pressure on the presser foot slightly.
Pressing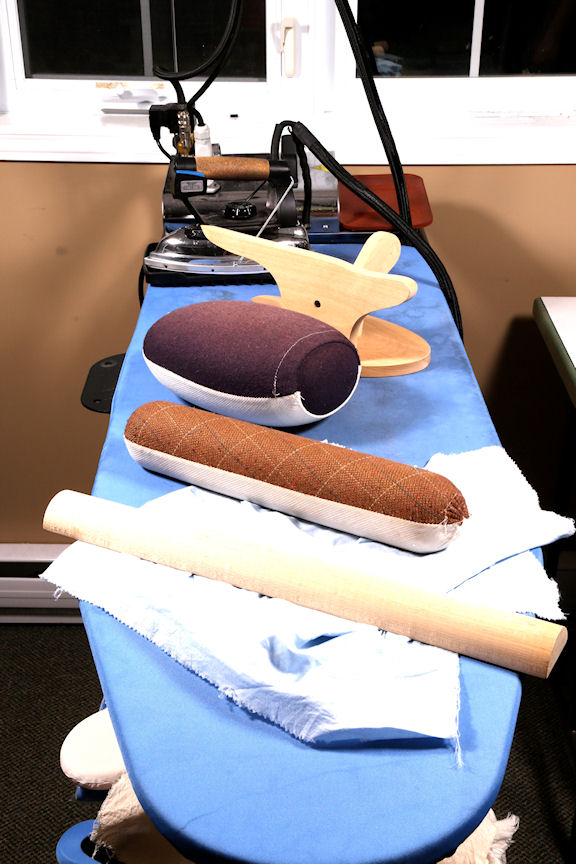 It is important to always test pressing techniques on a sample seam first. You do not want to flatten the texture or damage specialty yarns with too much pressure or heat. A medium wool setting is suitable for most fabrics, but use extreme caution when working with metallic or other synthetic fibers as they are very heat sensitive. Cover pressing aids with a towel to prevent the texture of the fabric from being flattened. Always use a press cloth when pressing on the right side of the fabric. Test the fabric's tolerance to steam on a sample as well, because on some fabrics, steam may increase the texture of the fabric.
Copyright (c) 2018 by EmmaOneSock