Seaming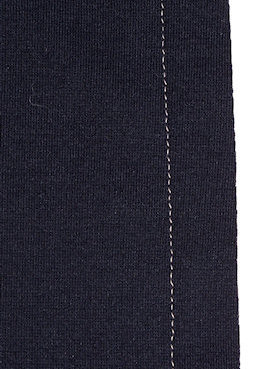 slight zig zag seam
When stitching on a sewing machine use a slight zig zag set at a width of .3mm for seaming. Press seams open. No edge finish is required as Ponte fabric does not ravel.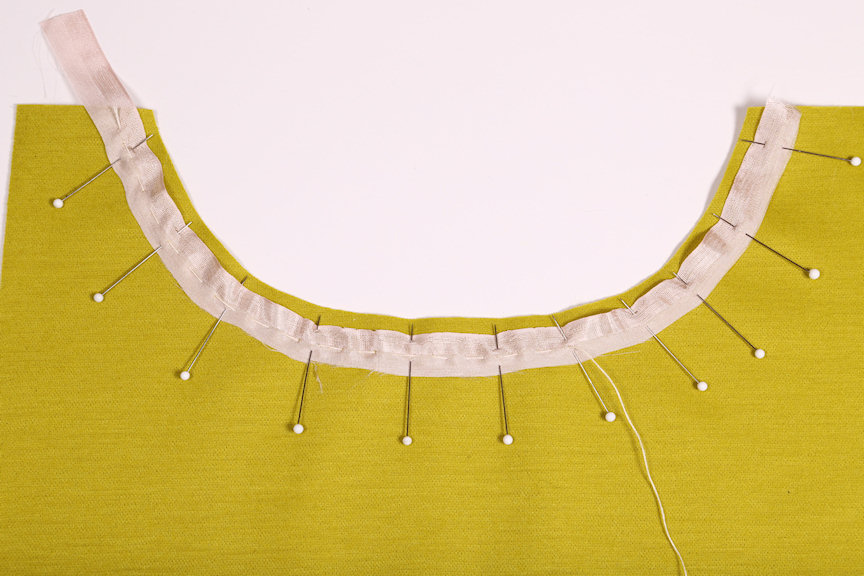 stabilizing a neckline
using strip of silk lining selvedge
For necklines that have crosswise stretch, stabilize the edge with a piece of stay tape made from light weight silk lining. Regular stay stitching will not stabilize the edge sufficiently and you may find that the finished edge ripples. Cut 1/2" selvedge edges off of silk lining as a stay tape. This is much softer and less bulky than pre-packaged stay tape. Using the pattern as a guide, hand baste the stay tape to the neckline along the stitching line before attaching the facing.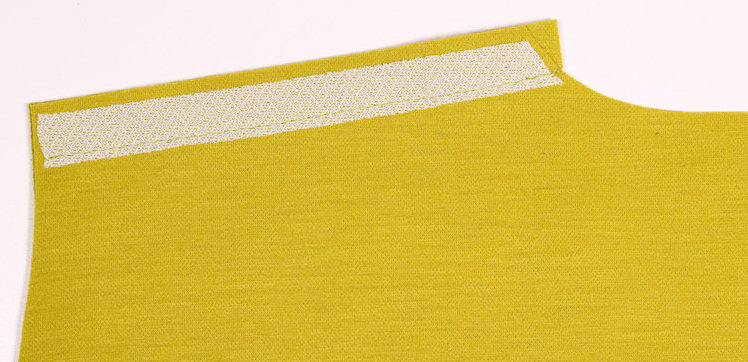 stabilizing a shoulder seam
To stabilize shoulder seams, cut a 1/2" strip of bias knit fusible interfacing on the lengthwise grain. Fuse to the back shoulder placing the interfacing so that 1/8" will sit into the garment and the remainder will be in the seam allowance.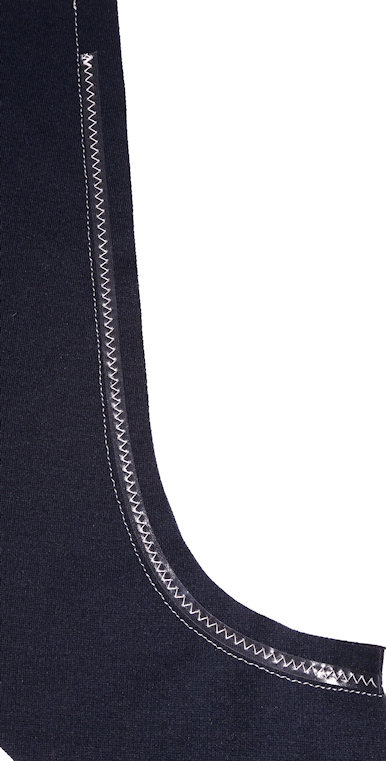 attaching elastic to back crotch curve
Although Ponte has great recovery, I like to add a piece of clear 1/4" elastic to the back crotch seam in pants to help them keep their shape. After the seam has been sewn I place a piece of clear elastic under the presser foot and use a zig zag with a stitch width of 3mm to sew the elastic to the seam allowance. Do not pull or stretch the elastic as you sew. Stitch through both layers of the seam allowance. Trim the seam allowance to a narrow 3/8" and press to one side.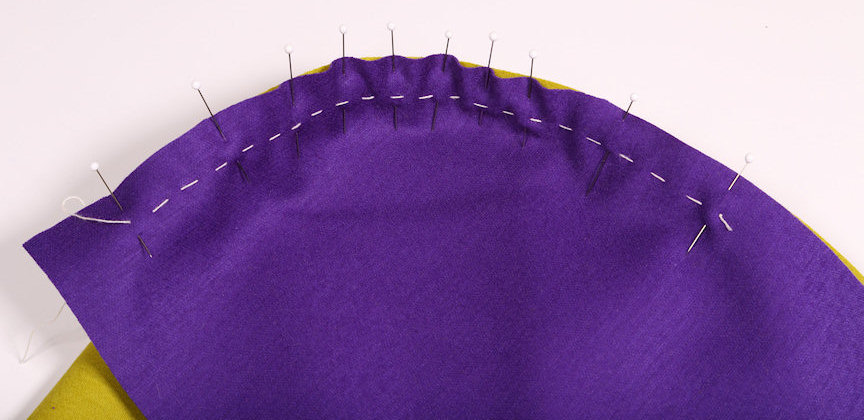 hand baste curved seams
to control fullness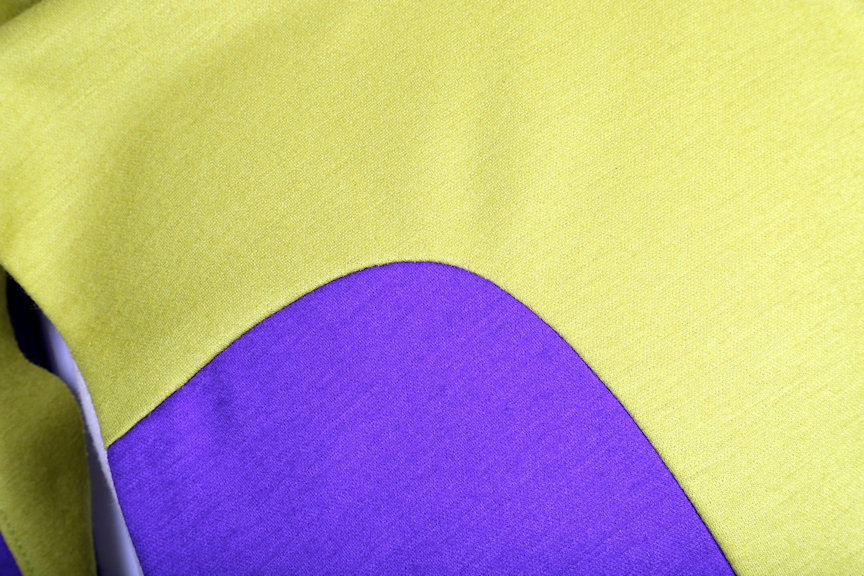 close up of curved seam
For curved seams, I find it easiest to hand baste the seam first before machine stitching. By hand basting, I can control the fullness and ease a curve into a reverse curve without too much difficulty. I can check the results to make sure that it will lay flat before I actually machine stitch the seam.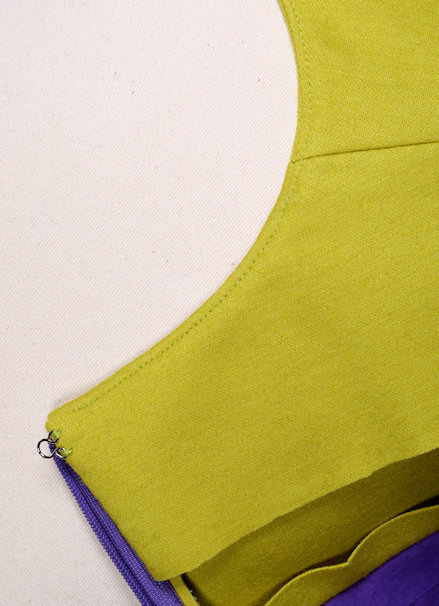 under stitched facing and neck edge
A few layers of Ponte fabric can become quite thick. Grade seam allowances and understitch seams to help keep them flat. Tack seam allowances to cross seams, if possible, which will help to keep them open.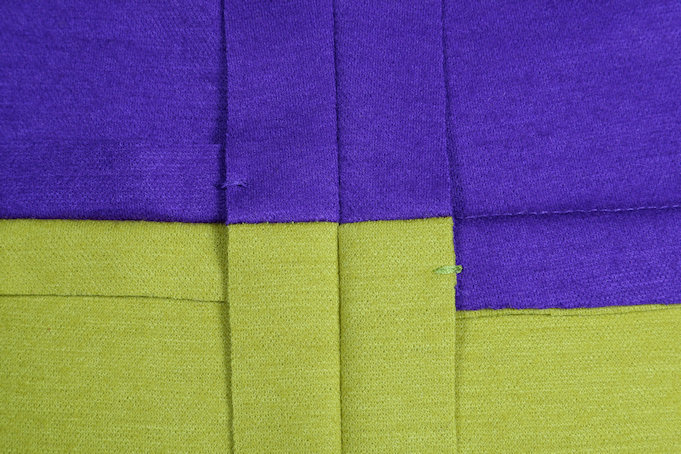 tacked seams
Tack facings to seams to hold in place.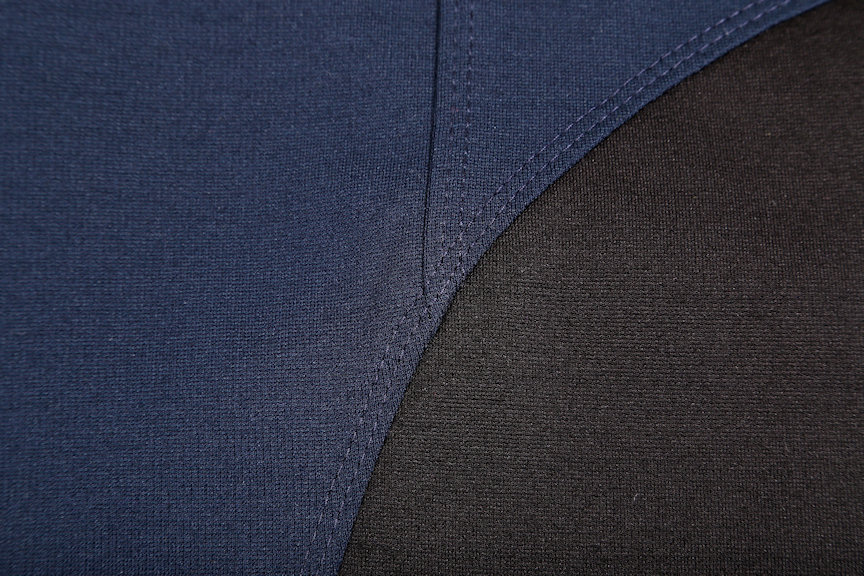 navy/black pant topstitching detail
A coverstitch machine or twin needle can be used for topstitching Ponte garments. Topstitching is a great way to highlight the seaming in a garment and also helps seams to lay flat. To highlight topstitching, try lengthening the stitch to 3-3.5mm.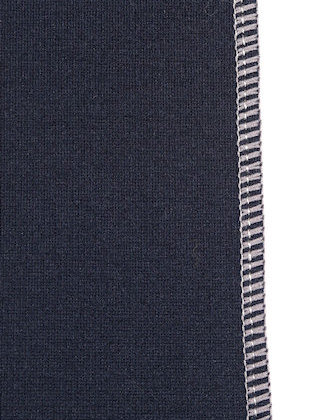 4 thread serge seam
If you are using a serger for your seams, serge two layers together using a 4 thread serge. Increase the differential feed slightly to keep the seam from going wavy. Press the seam flat and then towards one side.