Kathryn's Sample Garments
Color blocked dress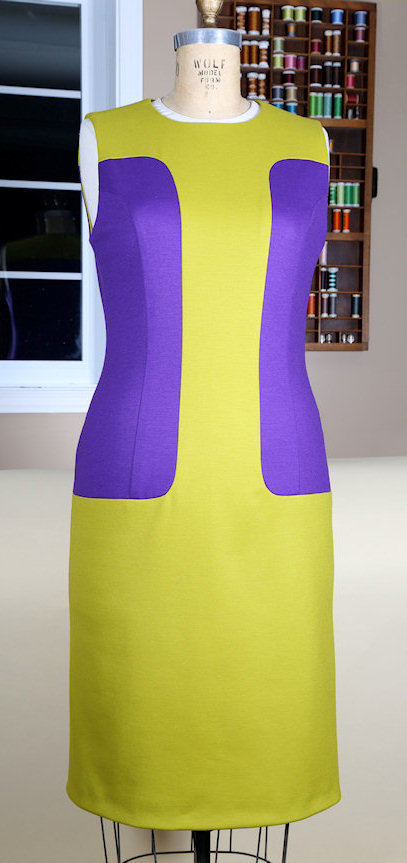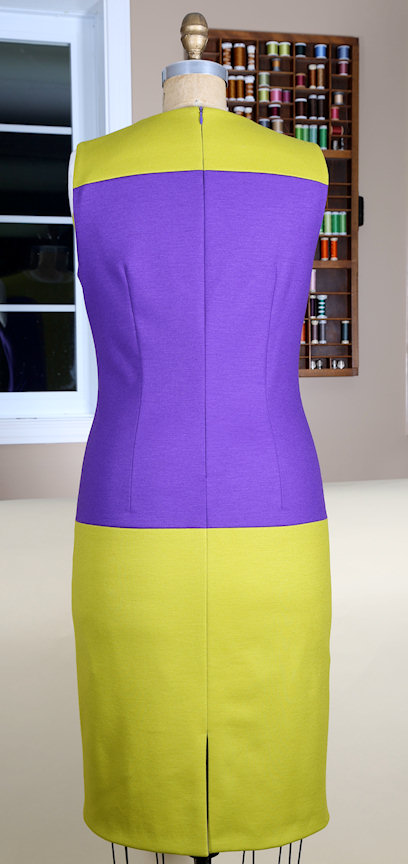 I love purple and chartreuse together and am so happy with the finished result of this wool blend Ponte dress. It is so fun! Vogue 8923 was the perfect choice for color blocking.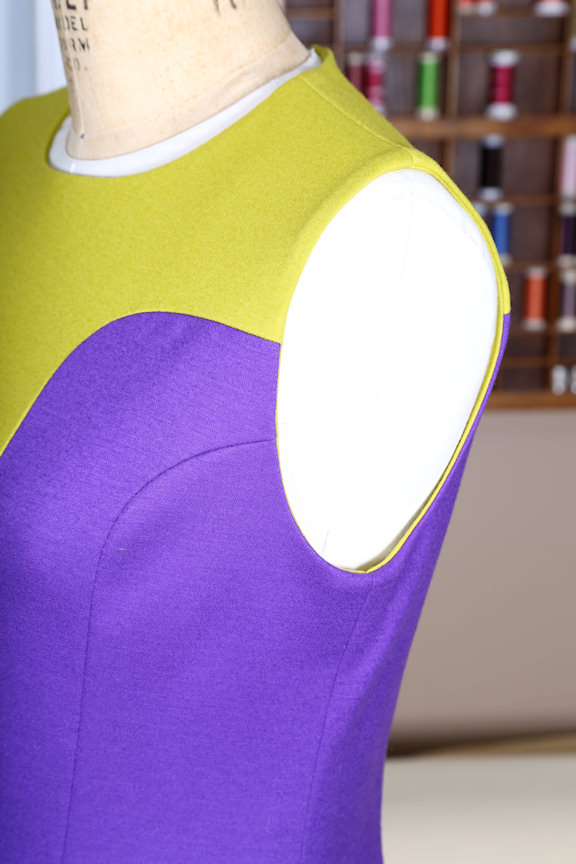 The tight curves on the front of the dress might appear difficult to handle but basting them by hand first made sure that they sewed easily without any tucks. After basting the seams I was able to check to make sure that I had the fullness in the right spot. I am not a big fan of clipping as per pattern instructions. Instead I trimmed the curved seam allowances down to 3/8" grading them to reduce some of the thickness.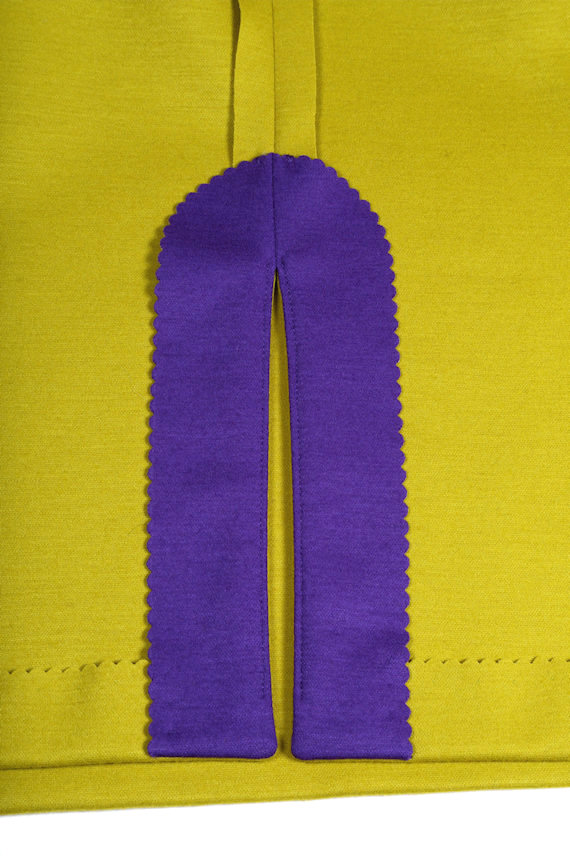 contrast vent
I added a vent facing in a contrast color to the back of the skirt. To give a pretty finish to the vent and hem I used a pair of scalloped pinking shears to trim the edges. The hem is finished by hand.
Color blocked pants

I used rayon blend Ponte with Vogue 8837 for the slim color blocked pants. I omitted the cuff and instead did a wide 2" coverstitched hem. Again I basted the curved seam first to make sure it would lie flat after it was sewn. All of the front seams are coverstitched with the two needles close together. The elastic waist is finished with coverstitching. I love the fit of these pants and have made several pairs out of Ponte fabric.
Copyright (c) 2018 by EmmaOneSock