Design Details and Style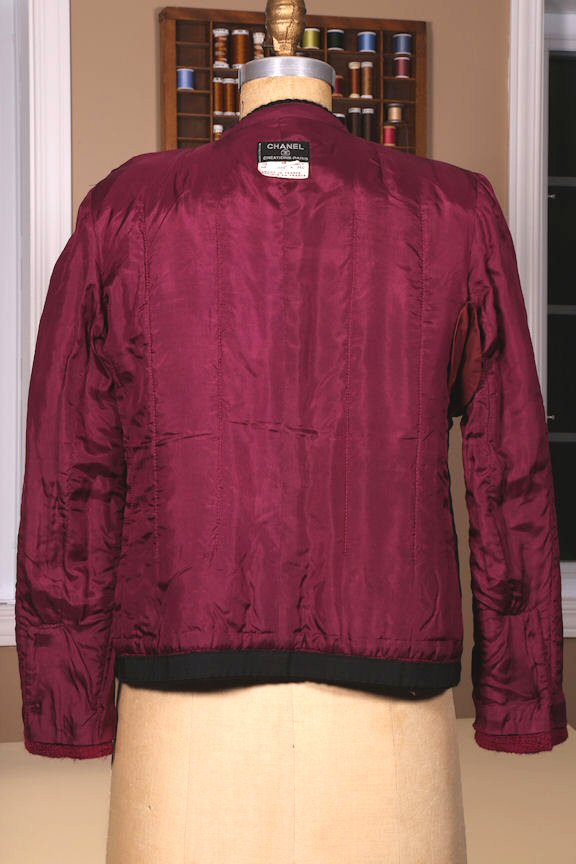 Lining side of Chanel jacket with quilting lines
Although the classic cardigan jacket appears to be unstructured, there is quite a lot going on behind the scenes! The unique construction techniques help to stabilize the fabric, which is often a loosely woven tweed or bouclé. All of the garment pieces are machine quilted to the lining (even the Chanel couture quilted jackets I have seen and photographed in museums have always been machine quilted). The quilting provides support for the fashion fabric and will often follow a stripe or plaid found in the weave. There's an art to providing just enough quilting lines to support the fabric without making the fabric too stiff.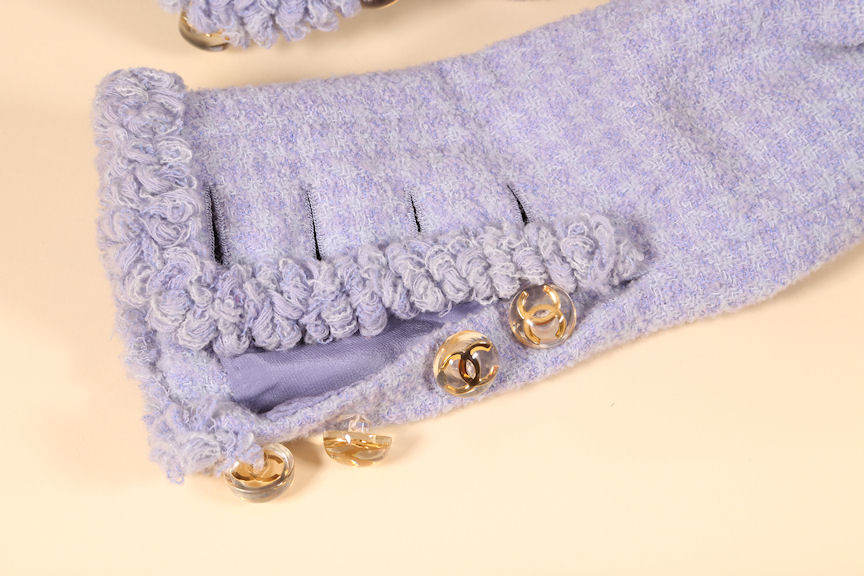 Every buttonhole is a working buttonhole, even those found on pockets and sleeve vents. Gilt buttons are often used, or you can try your hand at making your own as I did for my sample jacket. Sometimes these jackets do not have a front button closure at all and instead use hooks and eyes with decorative trim at center front.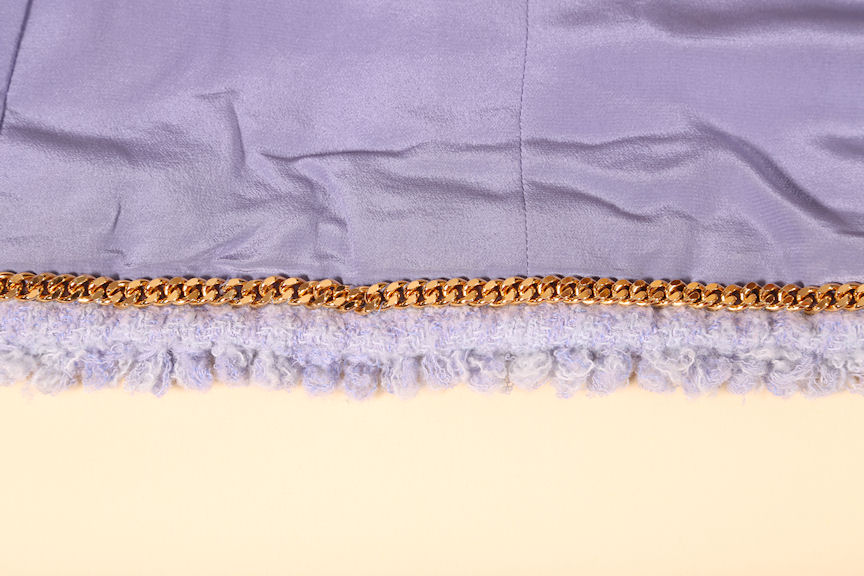 The chain, which is sewn to the hem of the jacket, helps the garment to hang from the shoulders properly. If the wearer raises an arm, the chain will help the garment settle back into place.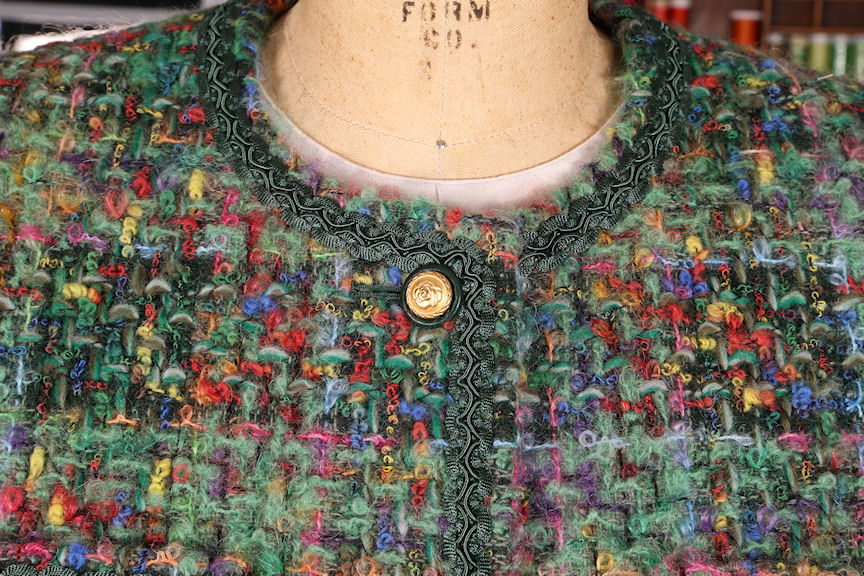 The jackets are typically trimmed with some kind of braid or fringe, and there are as many different ways to embellish the jacket as there are fabrics! Later on we will discuss a few ideas to get your creative juices flowing.
Copyright (c) 2018 by EmmaOneSock