Late 1980's Couture Chanel jacket with made to match trim. Jacket is darted in the front.
This beautiful couture blue and lavender houndstooth wool jacket is lined with silk crepe de chine. It has hand-worked buttonholes with seven down the front of the garment, four on the pockets and four on each sleeve. Interestingly, the buttonholes on the sleeves are slightly different than those found on the garment leading me to believe that they were stitched by a different finisher. The buttons are large half ball acrylic with gold CC's embedded in them.
The jacket is trimmed with a loopy fringe trim that was made to match the fabric. It is hand stitched to the garment.
The jacket has a front facing as well as a facing for the sleeve hem and vent. There is hair canvas in the pockets and down the front of the jacket. I can feel a very wide 6" hair canvas hem interfacing in the jacket and a 3" wide interfacing in the sleeve hems. The garment is not quilted. The silk lining is pick-stitched around the neck and sleeve hems only.
There is a gold chain weight applied to the hem of the garment. Each link of the chain has been stitched to hold it in place. The silk lining has a pleat at center back. The couture label is quite different than those found in ready-to-wear garments. The sleeve is a three piece sleeve with a working vent and heavily padded shoulders.
Back view showing princess seams.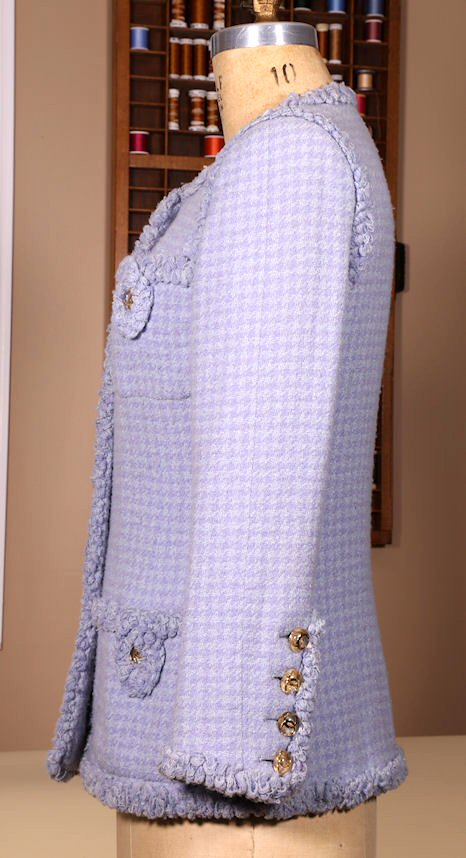 Side view showing 3 piece sleeve with working four button vent.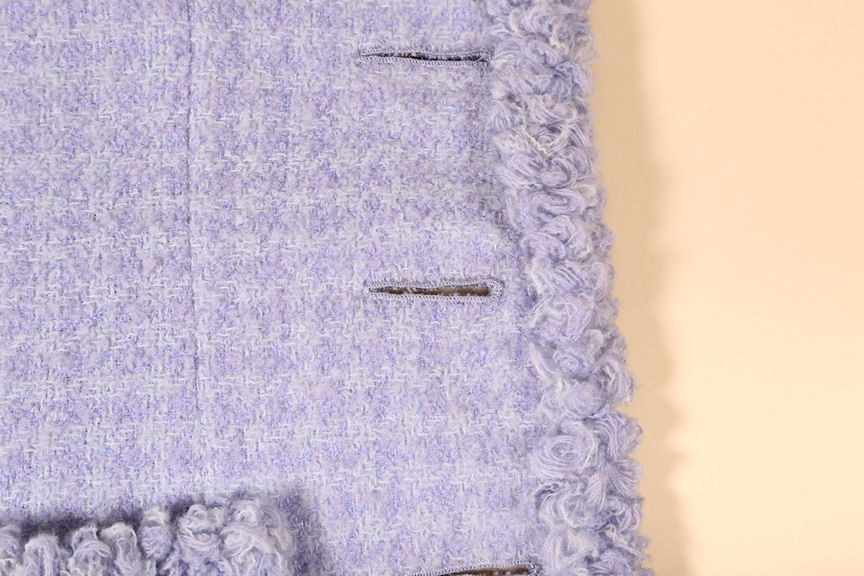 The jacket includes 19 handworked buttonholes.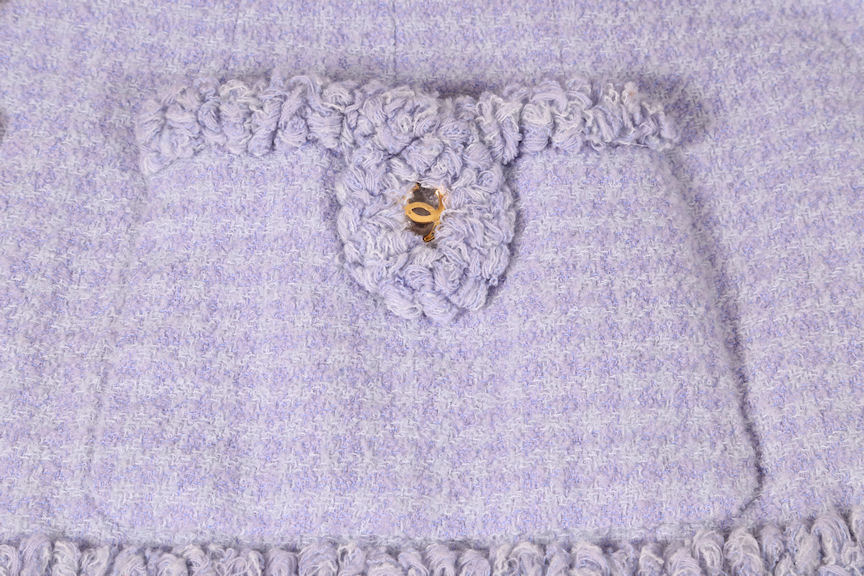 Pocket detail - pockets are hand stitched to the garment. Trim is hand stitched to the garment.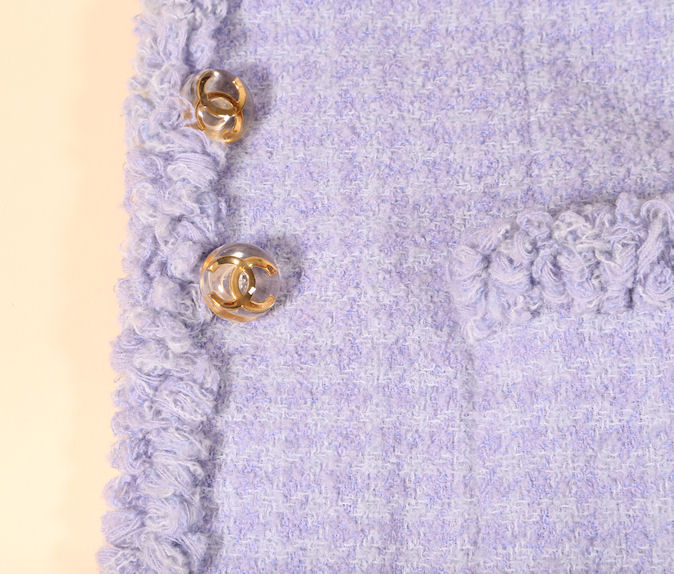 Button detail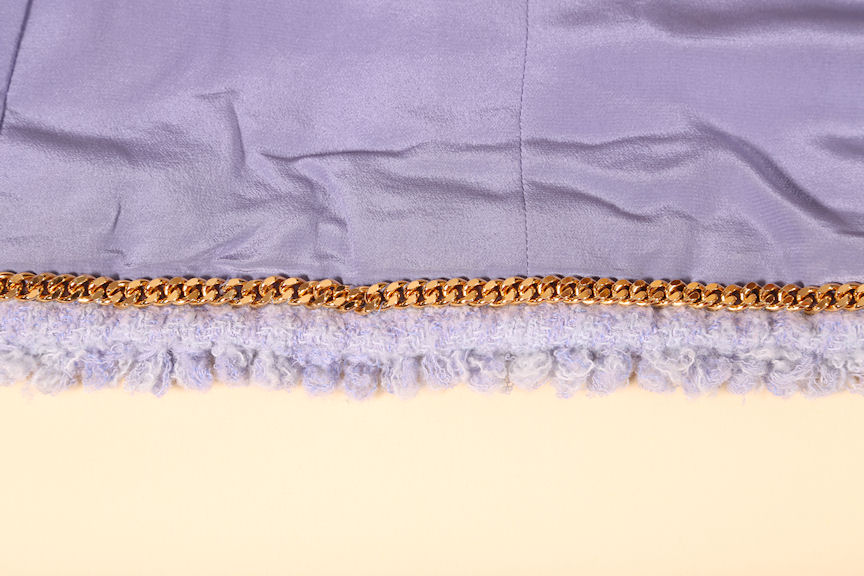 Gold chain is sewn to the garment with a double thread through each link top and bottom.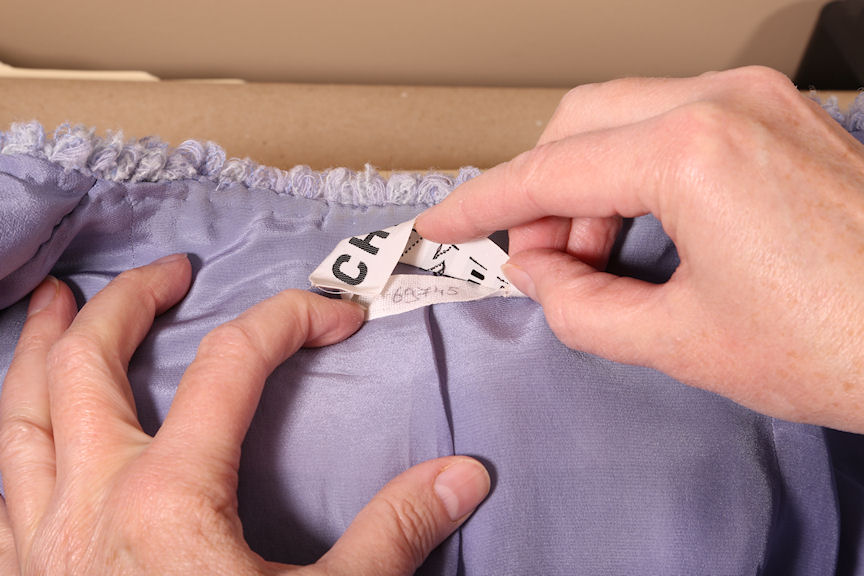 Couture label with bolduc number handwritten beneath the label.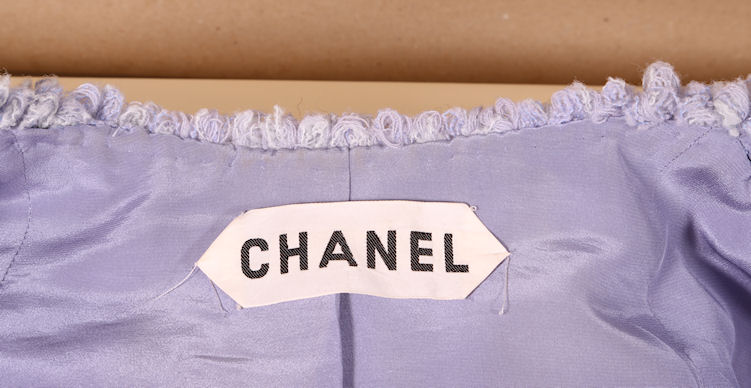 Couture label