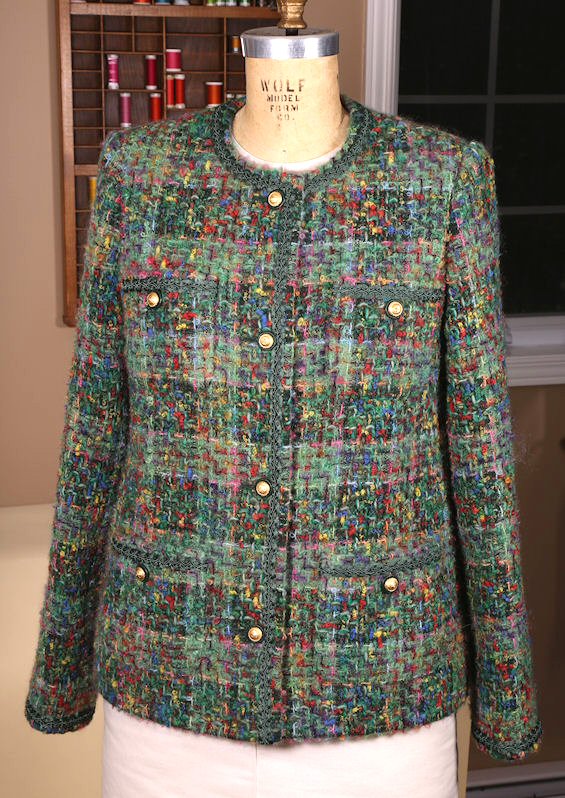 Over the years the cardigan jacket has been reinterpreted in different lengths and fit with various collars. Here though, we will focus on an easy fitting, collarless jacket. My sample garment has a loose, boxy shape with very few seams, but it is also possible to use the techniques discussed here to make a more fitted garment with more seams.
The following patterns are all collarless jacket patterns that are in print as I write this article. Vogue 8893 is an unlined jacket but for the technique that we are going to use, this pattern can be adapted. Claire Shaeffer's Vogue 8804 has a three-piece sleeve similar to the one found on my vintage couture jacket.
For a more fitted style choose a pattern with princess seams, which will provide more fitting opportunities. I suggest either Vogue 7975, which has princess seams coming from the shoulder, or McCalls 6441 which has princess seams coming from the armhole. No matter which pattern you choose, always make a trial muslin first to test the fit and style of the garment.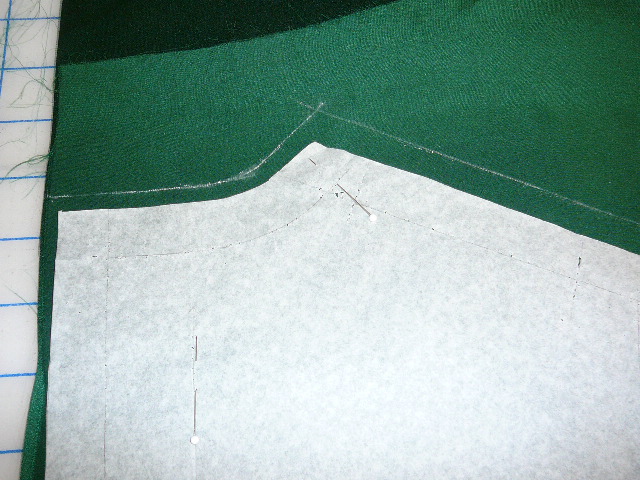 Increasing the seam allowances
Use the same pattern pieces for the fabric and the lining, but increase the seam allowances to 1" for the fashion fabric and 1 1/2" for the lining. This is important because even though the garment is fit in muslin, your actual garment may require further tweaking with the fit, depending on the characteristics of the fabric. Also, tweed and bouclé fabrics can sometimes unravel easily so having wider seam allowances will allow for some fraying. The extra seam allowance for the lining will be needed for the quilting technique.