Update as of Spring 2017
Emma One Sock is no longer carrying leather on the website, but if you need a special piece, please contact us and we can probably help you out!
Introduction
Nothing compares to the smell and feel of natural leather! Available in a wide range of colors and finishes, lamb, goat, cow and pig suede leathers can be used alone or combined with fashion fabrics to produce anything from outerwear, jackets, pants, dresses and skirts to handbags, belts, wallets, pouches and home décor accessories. Many home sewists shy away from working with leather, but here we provide you with some great tips and techniques to help you gain confidence and skill. You will be pleasantly surprised by how easy it is to sew with leather on a domestic sewing machine, and will soon be making your own leather garments and accessories!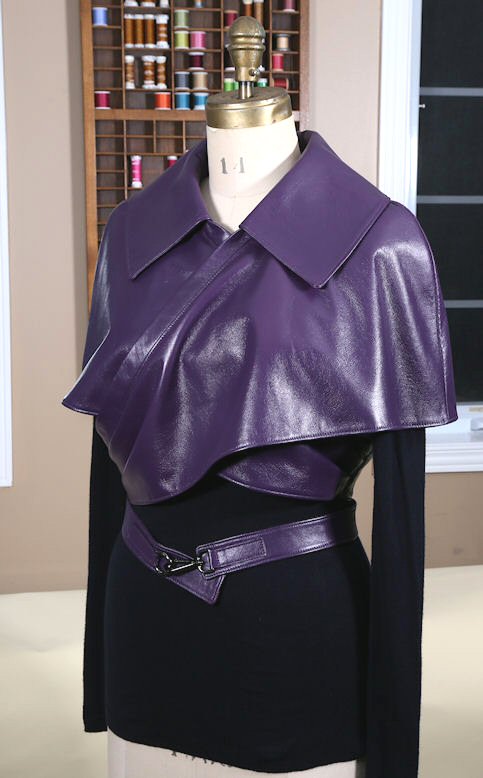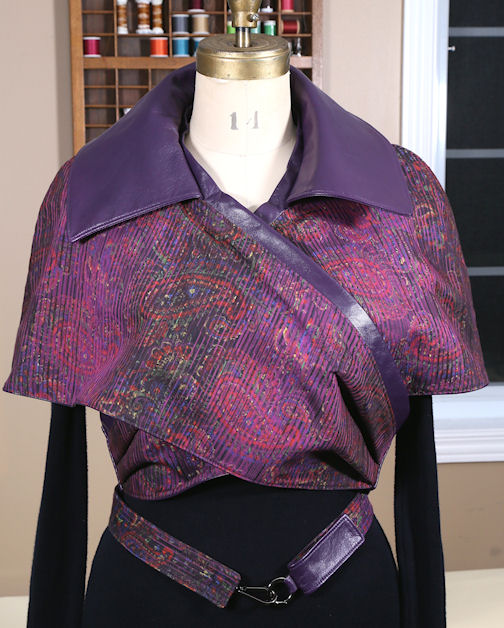 Copyright (c) 2018 by EmmaOneSock