Combining Leather with Fabric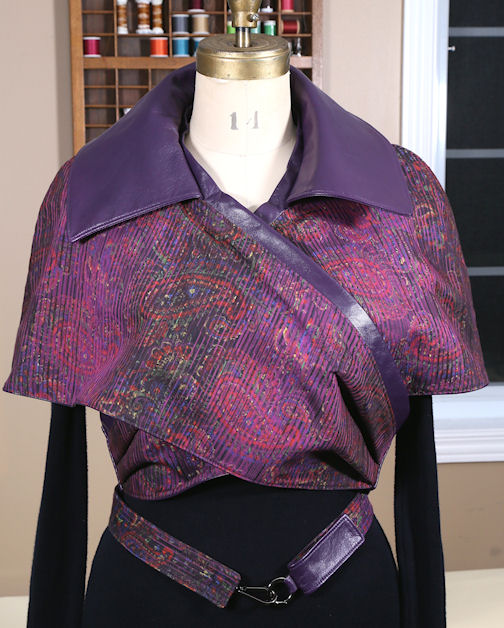 Leather works well with a variety of knit and woven fabrics. Consider combining leather with tweeds or boucles, ponte knits, heavy sweater knits and medium to heavy wools. For instance, adding leather sleeves, a collar, trim and/or pockets to a fabric jacket can be a wonderful design feature.
There are a few things to keep in mind when designing a leather/fabric combination garment or accessory. Avoid high contrast colors, as there is a chance that one might bleed onto another during the cleaning process. Choose combinations that require similar cleaning and care.
When sewing leather to fabric, position the fabric piece against the feed dogs and the leather piece against the presser foot. Be sure to use a Teflon foot (an accessory that can be purchased for most sewing machines), a longer stitch length and the techniques for working with leather.
Copyright (c) 2018 by EmmaOneSock