Kathryn's Gallery
Capelet
It is difficult to decide which side of this reversible garment I like best! Each side has a different look. I like the leather highlights and collar which show on the fabric side and I love the beautiful soft lambskin of the leather side.
This garment can be worn indoors over a T-shirt or can do double duty when worn over a plain coat come winter. The belt can be wrapped high over a thicker garment or slung a bit lower over a T-shirt. A great garment for travelling, offering two very different looks.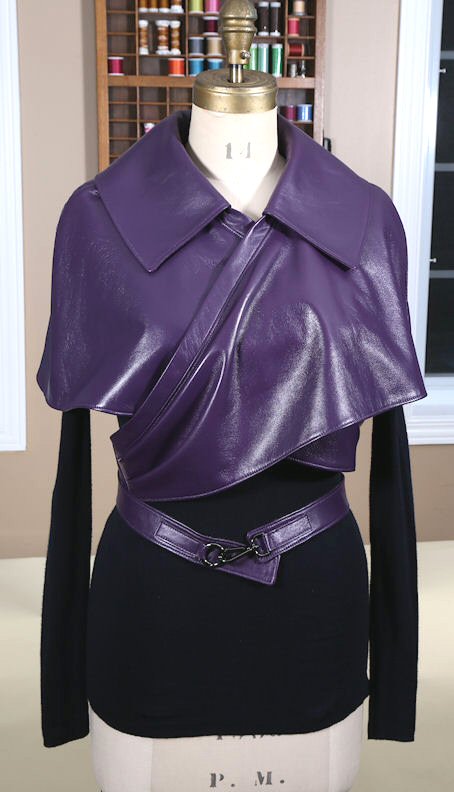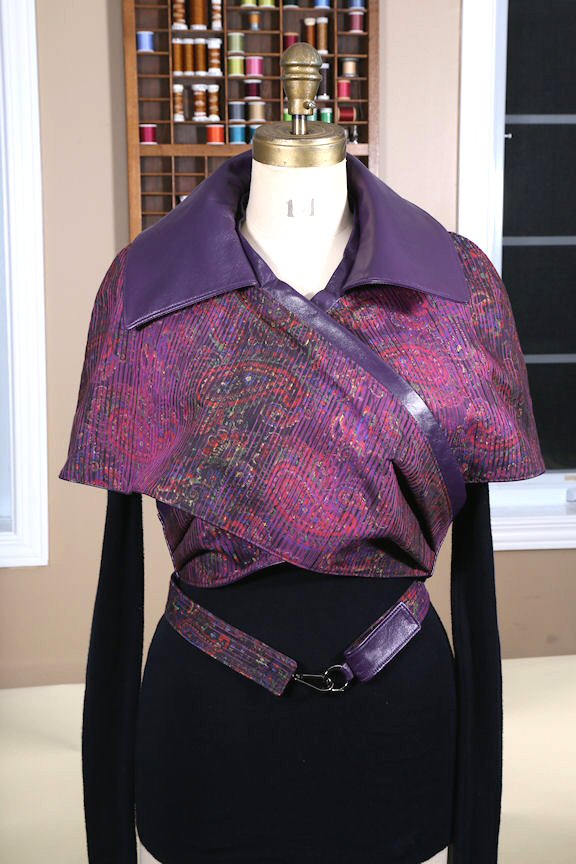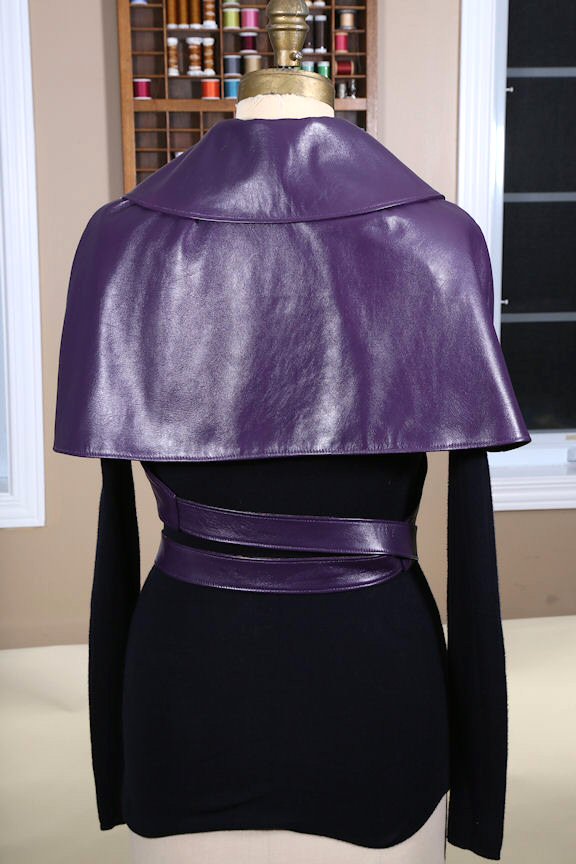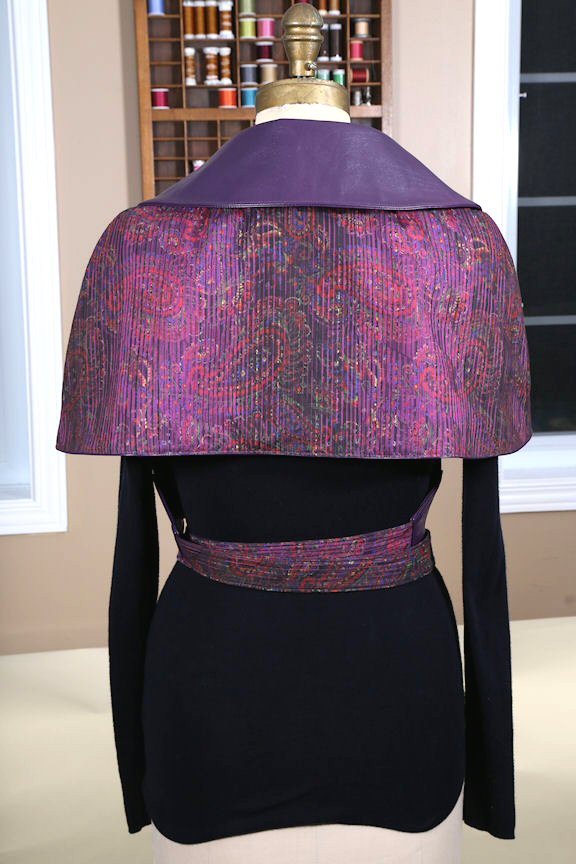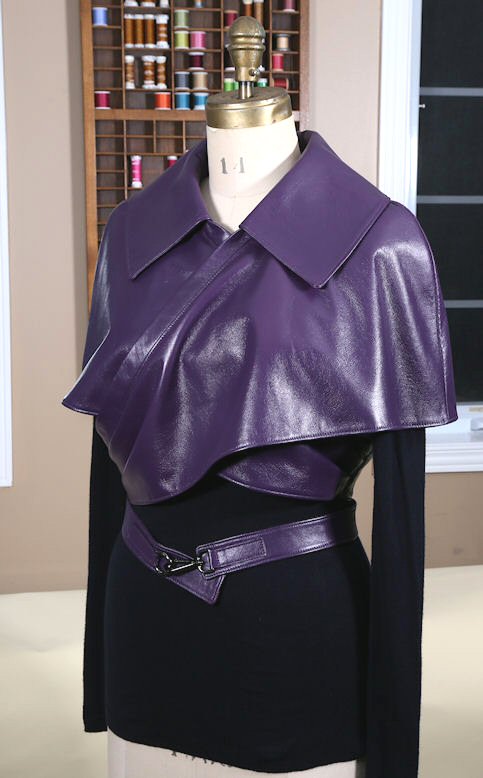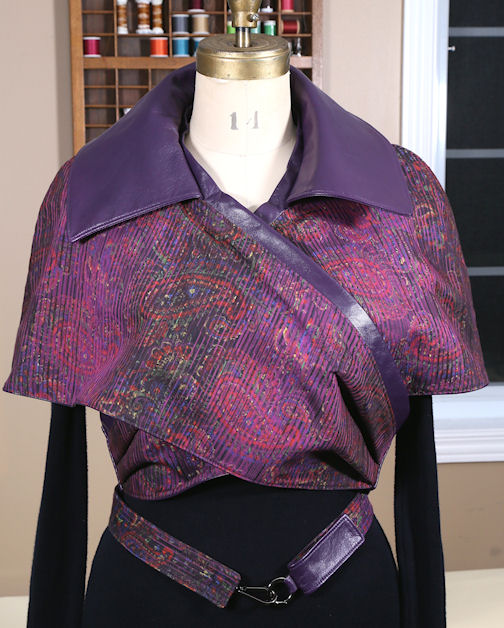 Bucket Bag with Inside Zippered Pocket
This simple bag has garnered lots of attention due to the beautiful color and softness of the lambskin. Lambskin is a perfect choice for this style of bag. It easily pleats up when the drawstring is pulled tight.
I designed the bag with very little hardware. Nice hardware can be difficult to find. Instead of bag feet, rivets could be added to the bottom of the bag and snaps could be used instead of belt studs to secure the two ends of the strap together. Rivets and snaps are readily available at your local fabric store.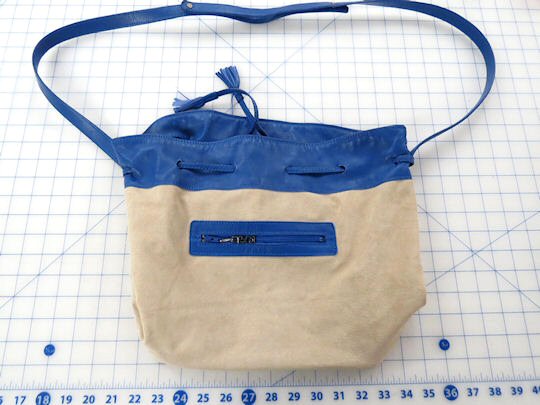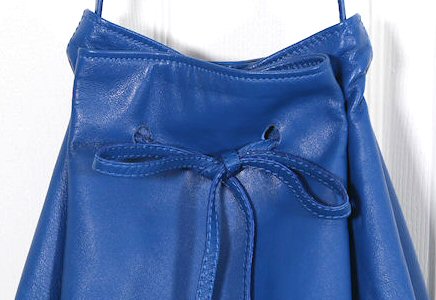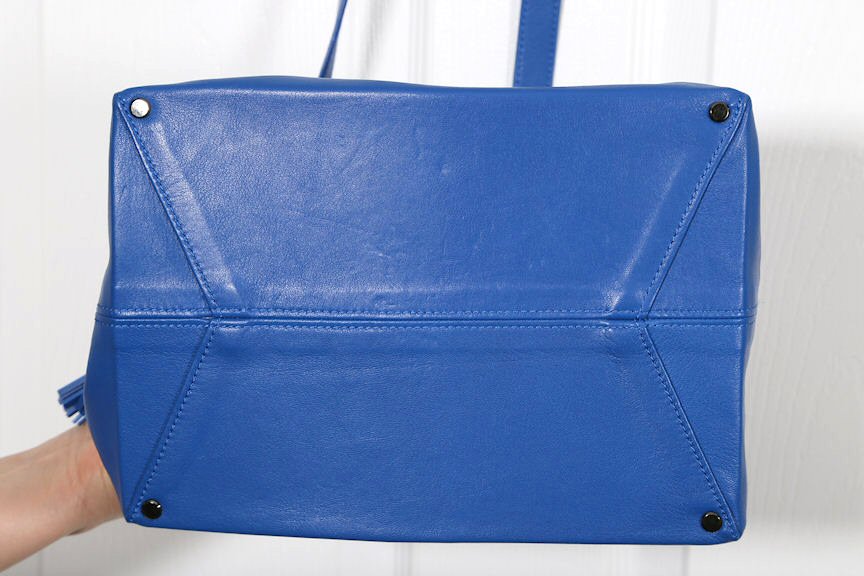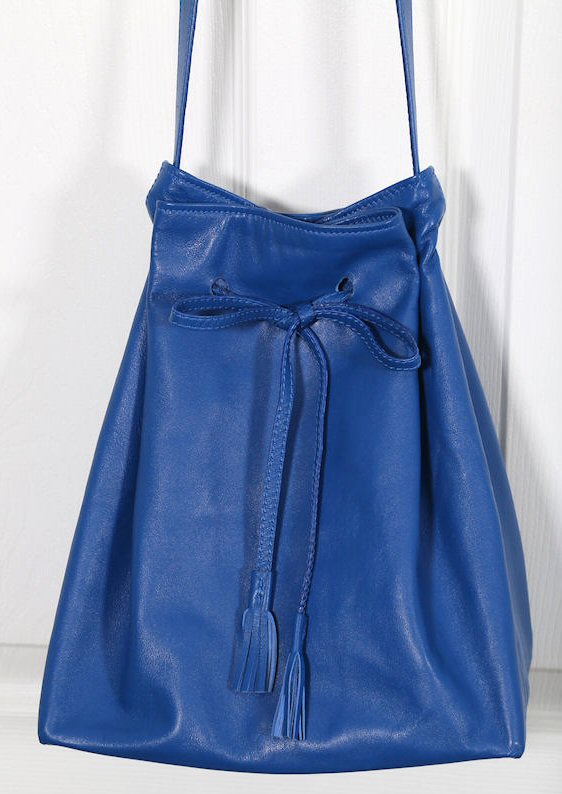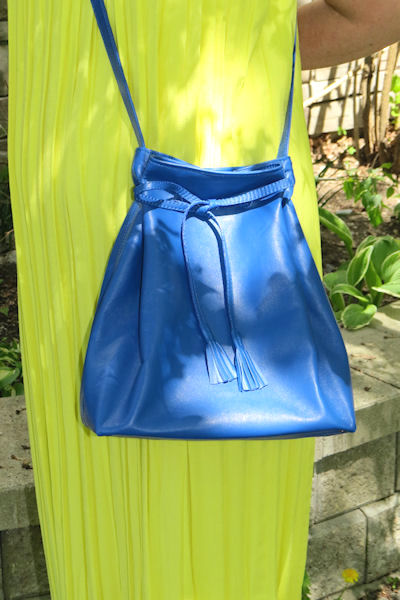 Pillow
Add a punch of color to your home decor with a leather pillow. An assortment of different sized leather pillows with various button closures are a fun, quick, easy project. Leather pillows wear extremely well and can be reversed to a solid back for a different look.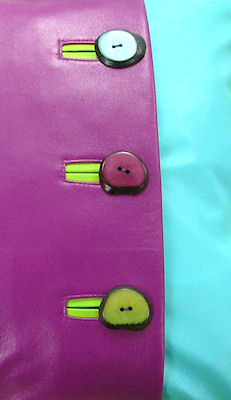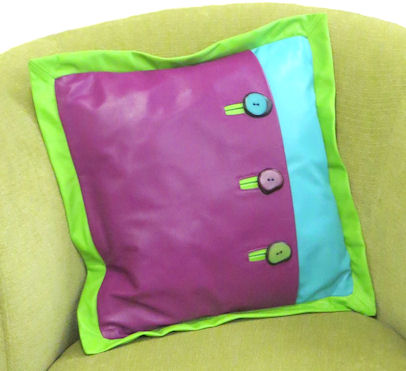 Copyright (c) 2018 by EmmaOneSock