Blouse Placket
Blouse plackets are sometimes found on woman's blouses whereas sleeve plackets are found on more traditional tailored shirts. To insert a blouse placket follow these steps:

Prepare the placket by pressing under one long edge 1/4".
Begin blouse placket by stitching along the stitching lines marked on the sleeve using a very short 1.5mm stitch length. Cut down the center to the tip of the V.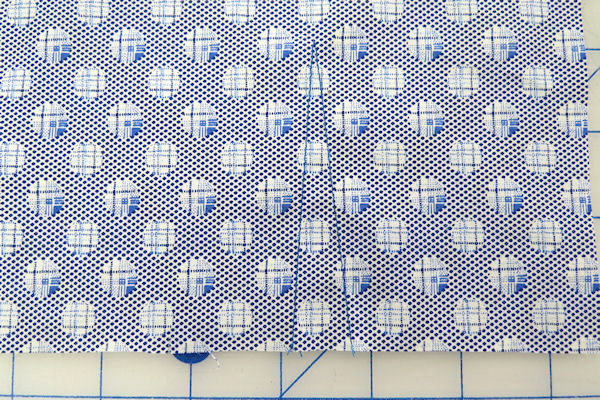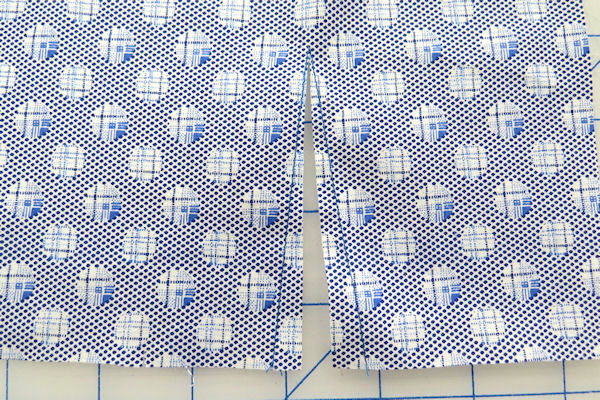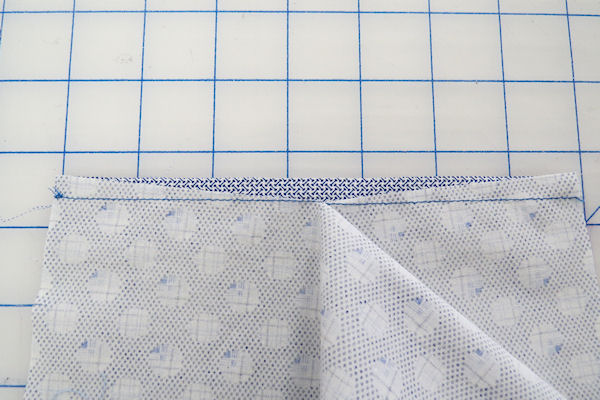 Blouse placket sewing the placket to the sleeve
Pin the rectangular placket to the opened-out cut edges of the "V" that you just made, right sides together, with the placket underneath. The idea is to sew a straight line across, but your "V" piece will angle in at the middle slightly (see photo). Only the beginning and end of the placket will be aligned. Stitch along the previous stitching lines of the "V" which will now form a straight line of stitches as it attaches to the placket.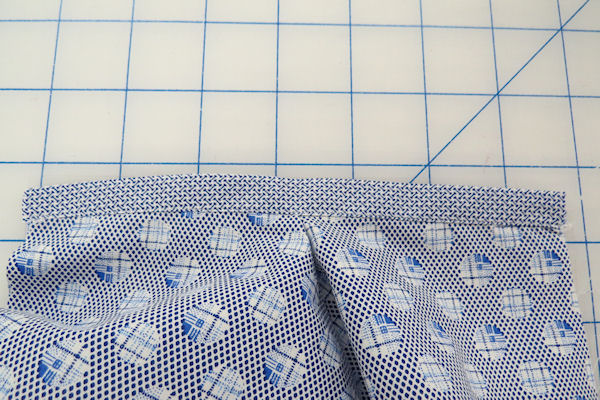 Press the seam towards the placket.
Fold the long pressed edge of the placket over the stitching line. Edge stitch to hold in place.
On the inside of the blouse fold the placket in half. Stitch diagonally across the top folded edge of the placket.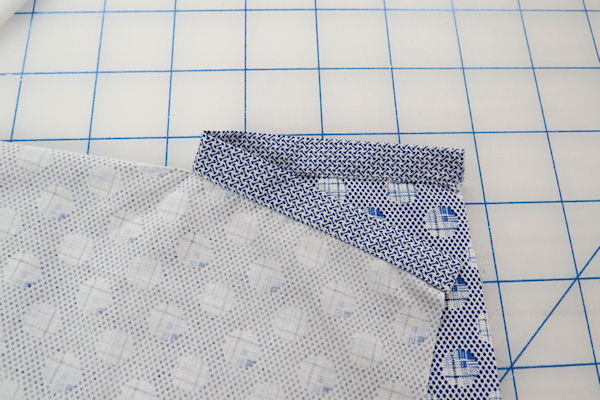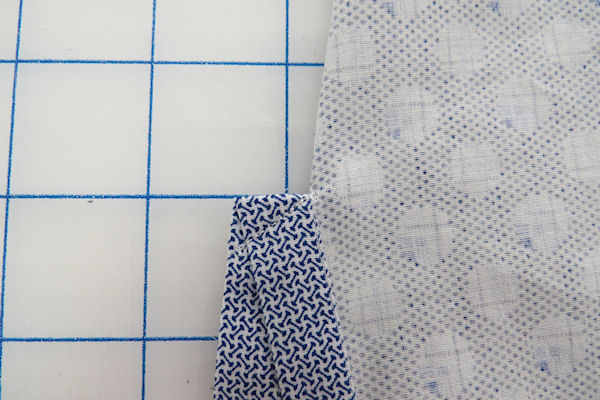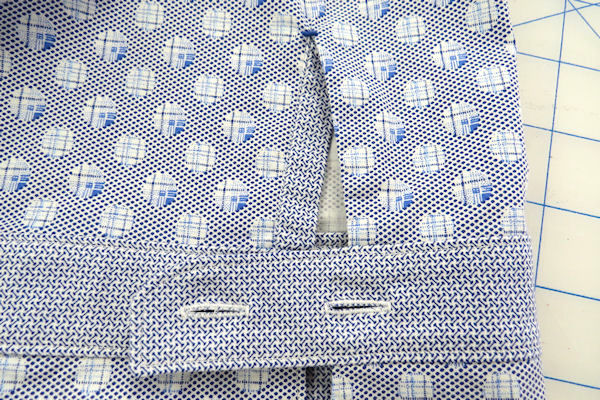 Turn the front edge of the placket to the inside and press. Baste across the lower edge to hold in place.
Copyright (c) 2018 by EmmaOneSock