Kathryn's Garments: Cutting Line Designs The Director's Cut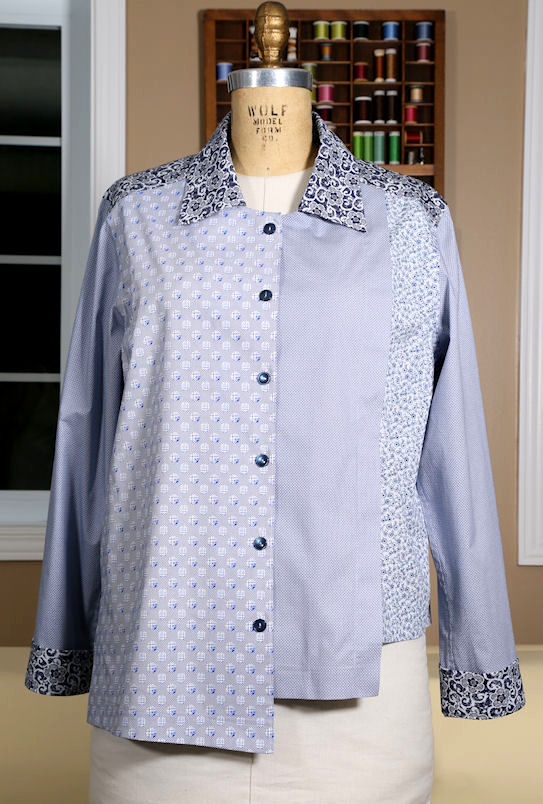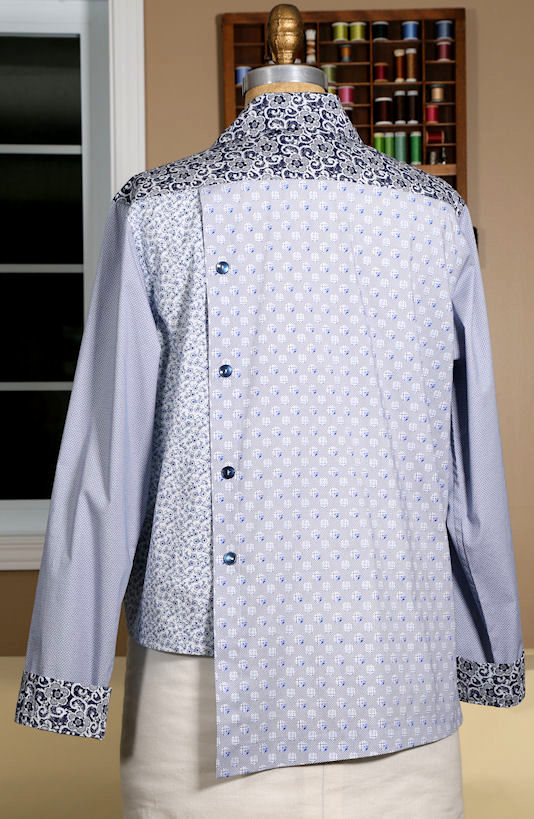 This is a new pattern by Louise Cutting. It provides many opportunities to combine several different fabrics and prints in one shirt. I chose four different shirting fabrics. Try to vary the size of the prints to keep it interesting. I used a large, medium and small print all in the same shirt. Some of the fabrics had a bit of stretch to them. The stretch can make topstitching difficult as the pressure of the presser foot can stretch the fabric as you sew. I basted layers together by hand to hold them in place and prevent this from happening.
Although this pattern does not have a collar stand, it does have an interesting collar technique, which you may wish to adapt to other shirt patterns. The under and upper collar are cut as one with a center seam in the under collar. The advantage of cutting the collars as one piece is that there are no seams on the edges of the collar. This reduces the bulk, making the folded edge easy to edge stitch.
The cuffs are simple bands that are sewn to the bottom of the sleeves.
Overall, this is a very easy pattern to sew.
Copyright (c) 2018 by EmmaOneSock