Hems
Shirt hems can be either straight or curved. Narrow, double-folded flat hems are easy to obtain by using a bit of Steam-a-Seam Lite. If the shirt tail is very curved cut the width of the 1/4" tape down to half using a ruler and rotary cutter.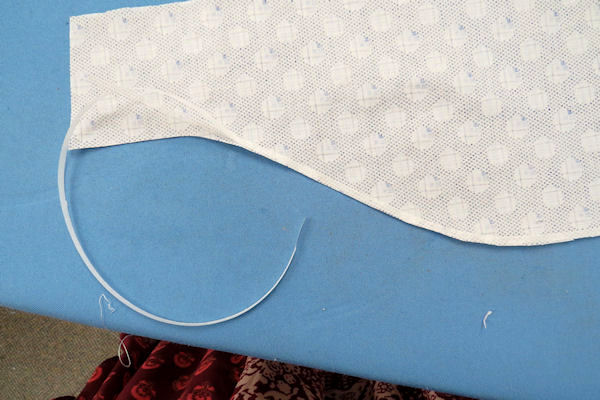 Use Steam a Seam Lite for hemlines. Cut in half for a very curved hemline like this one. Press Steam a Seam Lite to the edge of the wrong side of the hem.
Leave the paper that comes with the Steam a Seam intact. The narrower tape will curve around a very curved hem nicely.
With the paper still attached, fold the hem up, press and then fold over again and press.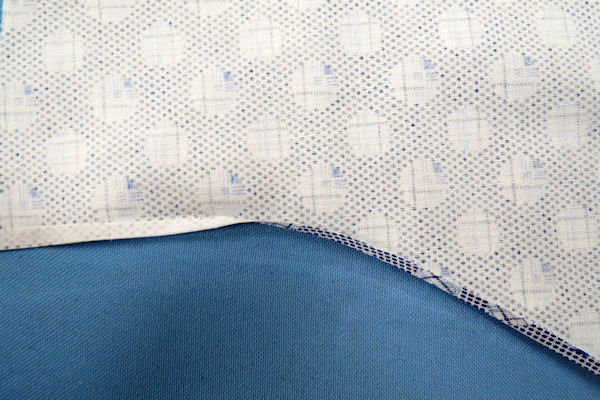 With the tape pressed to the fabric, roll the edge over and press.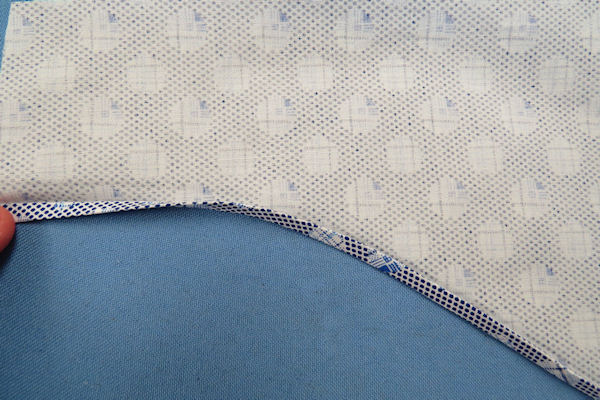 With the tape still inside, press the hem over a second time.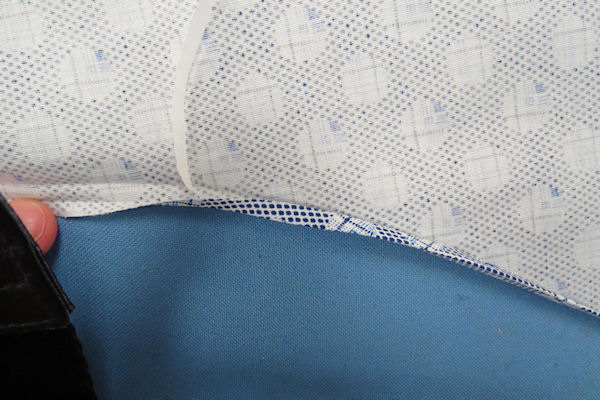 Once the hem has been rolled and pressed, remove the paper from the Steam a Seam Lite and press again.
Use an edge stitching foot to sew closely to the folded edge of the hem.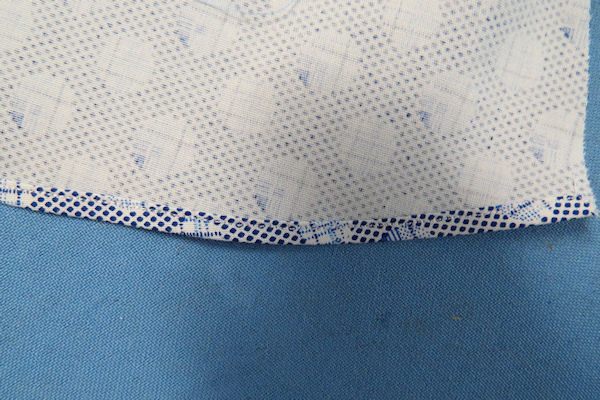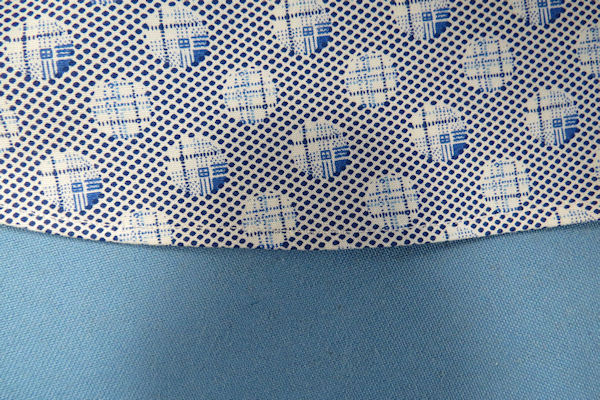 Copyright (c) 2018 by EmmaOneSock