Kathryn's Garments: Design & Sew Lois Ericson's pattern #329 View A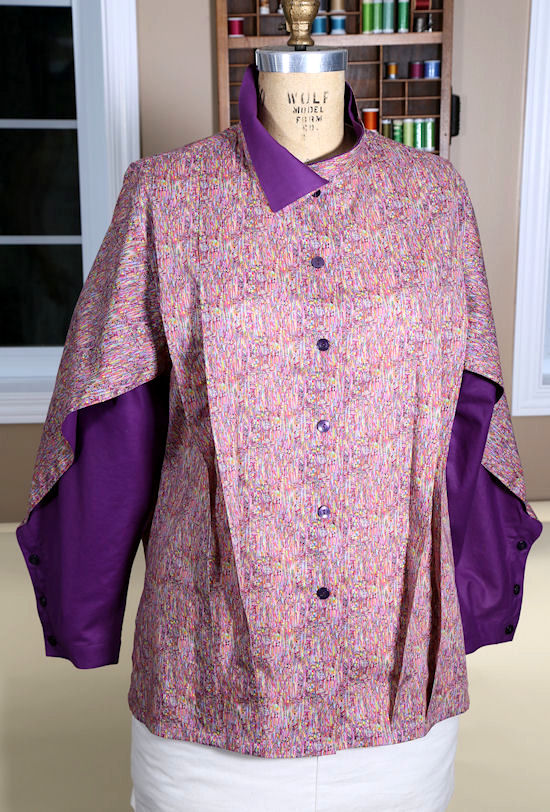 This is an older discontinued pattern with lots of design details. I used a Liberty Art cotton lawn fabric for most of the shirt and a lightweight 100% cotton from my stash as an accent on the sleeves and second collar. I used light weight sew in Siri interfacing in the two collars.I really like the tulip sleeve design. I added a seam to the center of the sleeve so that I could use the two contrasting fabrics. The wide pleats down the front of the shirt are twisted creating a simple design feature. The double collar can be worn with both collars turned down or one up and one down; lots of possibilities.
There are slits at the bottom of the side seams but the rest of the seams have been flat felled. I clipped the seam diagonally at the side seam notch to allow the upper portion of the seam to be flat felled and the bottom portion to be turned under twice and edge stitched.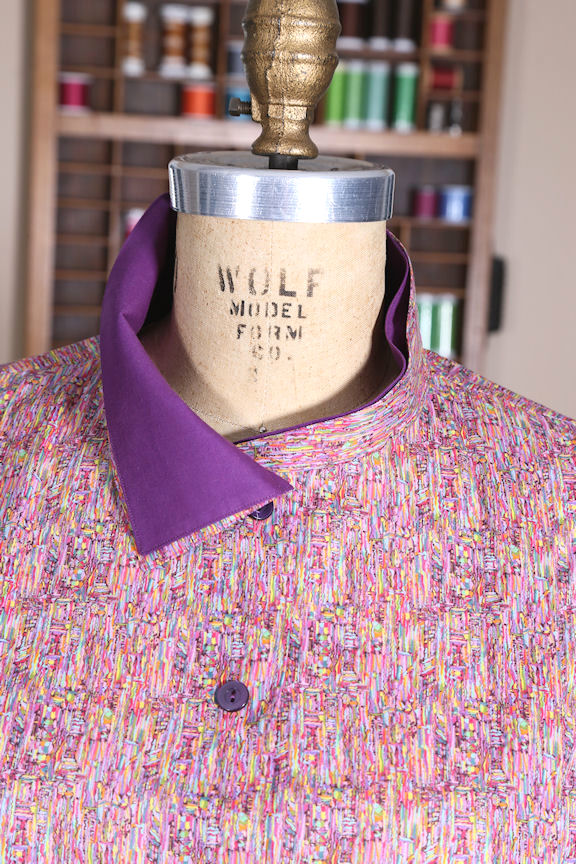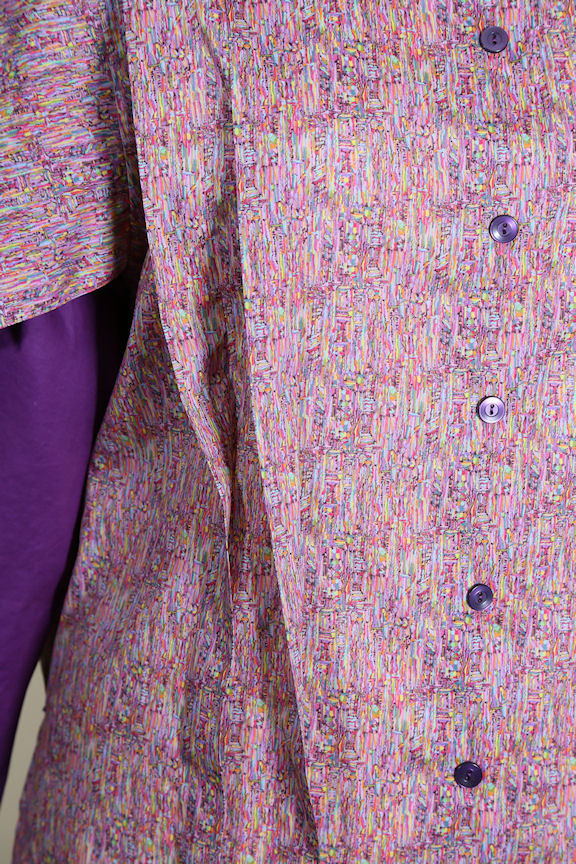 Copyright (c) 2018 by EmmaOneSock